A large collection of resources, articles and advice for anyone considering an expedition, adventure or challenge.
If you can't find what you need then just go to: Ask Tim.
–
Getting Started
–
Amazing expeditions: swimming the Amazon, 48 years cycling the globe, running around the world and more.
Top expedition websites: explorer communities and adventure bloggers.
Easy adventure ideas: adventure for all; no time, money or expertise required.
Recommended books/films: tales of adventure, inspiring stories and practical resources.
Expert advice: Top tips from experts in their fields and detailed 'How To' expedition guides.
Beginner's guides: to sleeping under the stars, wild swimming and expedition insurance.
Planning software: the best programs for organising your expedition.
Equipment advice: comprehensive comparisons of equipment and kit reviews.
Sponsorship advice: how to write effective sponsorship pitches and the etiquette of doing so.
Expedition grants: comprehensive list of expedition and adventure grants you can apply for.
Alternatives: you don't need corporate sponsorship, see how I've funded all of my expeditions.
Charity fundraising: advice to help you raise money for your charity.
–
Resources by Expedition
–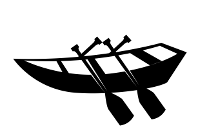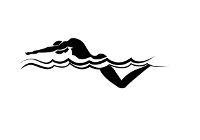 Browse Resources ➜

Browse Resources ➜
More expedition resources:
Paddling Expeditions | Sea Kayaking | Hitch-Hiking | Walking Expeditions | Scientific Field Research  | Skate Boarding
–
–
The largest cycle touring data set in the world.
A record of every bicycle tour over 10,000km (6,000 miles). That's the LDCJ's aim.
–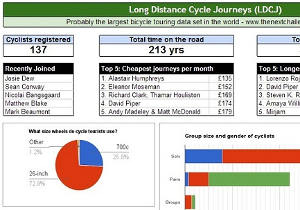 Longest journeys – 4 months to 16 years.
Fastest cyclists – 5,000km a month to 200km.
Cheapest trips – £840 total and 3 pence per mile.
Demographics – nationalities, men vs women, groups vs solo.
Equipment used – wheel size, brake types, tourers vs mountain bikes.
And more from over 175 cyclists, 250 years on the road and 3 million kilometres travelled.
–
–
How to Live More Adventurously
–
A collection of articles I've written to help you get inspired and live a little more adventurously.
STORIES: Tales of adventure from my various expeditions
My Favourite Stories

–
–
Accounts from my Adventures
–
OPINION: Commentary and opinion on topics of adventure
GUEST BLOGS : Articles written for The Next Challenge by other people
 –
For more articles, visit the Article Archive >>

–
Ask Tim
Can't find what you're looking for? Want help with something?
Send me an email and I'll see if I can help.
For details of others way in which I can support your expedition, visit Services >>
–
–
Find those useful?
Join my newsletter to get the latest resources emailed directly to your inbox.
–
–