Below are a collection of equipment reviews and kit comparisons. If you can't find the answer you're looking for then please do just post a comment at the bottom of any article and I'll get back to you.
If you're looking to buy stuff online then you might appreciate my round up of where to buy cheap outdoors kit.
Comparison Articles
These articles are some of my proudest work.
They allow me to make use of all the outdoors experience I've accumulated through over a decade of expeditioning. They are also very successful on Google and draw a lot of traffic to my website. I hope you like them.
(These articles all use 'affiliate links'. That means that if you click a link then buy something, I get a small percentage of the sale. So, if you find my research useful then please do consider using my links!)
What's the best camping stove?

More than 50 gas canister stoves compared: ultra light, remote canister and every all-in-one Jetboil-style stove on the market. Plus a guide to all the different gas canisters.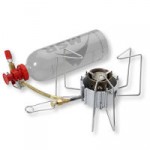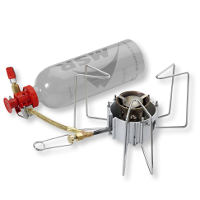 What's the best multi fuel camping stove?

A detailed review of every single different multi fuel backpacking stove on the market. Also, a complete guide to all the different types of fuels you can use. Used by Primus for staff training!
What's the best base layer material?
Merino wool vs bamboo. Traditional cotton against high performing synthetic baselayers. #1 on Google! –
Which warm top provides the best insulation?
Fleece pullovers, down jackets, pile "Buffalo" smocks and Primaloft insulated belay jackets all compared and reviewed.
The best bivvy bags for your microadventure.
Fancy Goretex hooped bivi sacks and cheap ex-army bivvies. Detailed table of weights, sizes, materials and costs. #1 on Google! –
What's the best sleeping pad?
Solid foam roll mats, self-inflating "Thermarest" and inflatable air mattresses. Includes the legendary 'Comparison Tables' detailing the dimensions, weights, thickness and cost of all the best camping mats. #2 on Google! –
What's the lightest sleeping bag in the world? What's the lightest synthetic sleeping bag in the world?
A review of all the smallest and lightest sleeping bags on the market, including down duvets and budget bags.
Who makes the best tasting expedition rations? Which ones have the purest ingredients? Do any of them cater for vegetarians/vegans/gluten-free?
I've eaten dozens of dehydrated meals so that you don't have to.
Over 100 different items of bikepacking luggage reviewed and compared.
Handlebar bags, saddle bags, frame bags and accessories, all in a big spreadsheet detailing sizes, weights, waterproofing and more.
The only place you'll find a list of all the different trailers used by different desert explorers. Read now >>
Explanations of the different satellite phone providers and compared. Read now >>
All the best providers of expedition travel insurance compiled in one place with user recommendations and which ones cover Greenland expeditions. #2 on Google!  – Read now >>
Looking for a present for someone? Try our 15 Gift Ideas for the Adventurer in Your Life!
Check for latest Comparison articles…


Kit Reviews
Primus OmniLite Ti – The best titanium multifuel stove. (#1 on Google)
Soto Muka OD-1NP – the multifuel stove that doesn't need priming. (#1 on Google)
Optimus Polaris Optifuel – the multifuel stove that burns all fuels through one nozzle. (#1 on Google)
Primus Lite+ – the smallest all-in-one camping stove. (#2 on Google)
MSR Windburner – windproof all-one camping stove.
Primus 'Eta' Cooking Pots Review – cook meals more quickly and efficiently. (#1 on Google)
Exped Synmat UL 7 – cheap, lightweight and very comfortable camping mat. (#1 on Google)
Ortlieb Compression Sacks – how to make your sleeping bag smaller.
Rab Survival Zone LITE bivi bag – the world's lightest bivi bag? (#1 on Google)
Brooks Lands End & John O'Groats panniers – the best panniers money can buy? (#1 on Google)
Amazon Kindle 3G – free worldwide internet (and good for books).
Kit Lists
Round the World Cycling kit list – what we carried on our 16-month cycle.
What we wore when cycling at -20C – how we kept warm through an Iranian/Turkish winter.
Electronics on a cycle tour – phones, tablets and chargers we carried while cycling around the world.
Running the Tube – what we took for our ultra-marathons across Central London.
Walking Across Patagonia – kit carried for a month of long distance hiking.
Crossing the Wahiba Sands – the kit you need for crossing a desert on a budget.
Other Kit Articles
Goretex Active vs Paclite – how does the new material stack up?
Bivvy Bags vs Tents – the pros and cons when cycle touring
Charging equipment on expedition – how to keep stuff powered in the field.