How To Get To The South Pole

The South Pole Handbook
eBook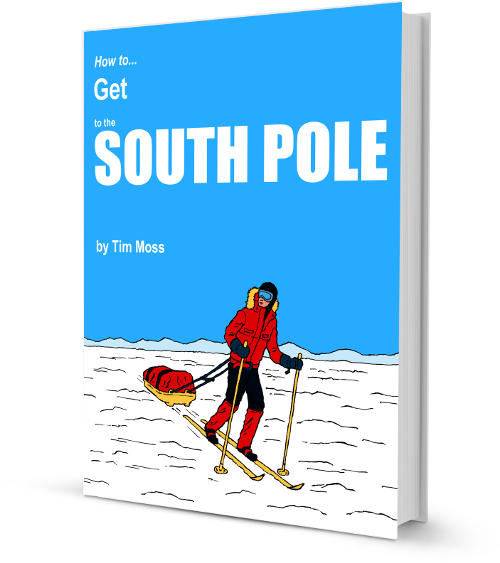 –
18 months' research
10 years experience in the expedition industry
"The bible for polar planning" – Conrad Dickinson, Polar Explorer
"The perfect resource" – Bear Grylls
Updated and re-formatted from the paperback:
The South Pole was a highly sought prize for many years. Although now easily reached by plane, Antarctica is still a great stomping ground for the adventurer.

From entering the annual race to a week spent skiing the last degree or months of sled hauling in an old-fashioned slog from the coast, there are many different ways to reach the iconic red-and-white striped pole that marks the bottom of the world.
In The Book
Practicalities
Where do you sleep at night?
What do you eat and drink?
Where do you go to the toilet?
How do you know where to go?
How long do you actually spend skiing?
How long will it take?
What happens if things go wrong?
Routes & Styles
Ski the Last Degree
From the technical coast or the real one
Antarctic traverses and return journeys
With or without re-supply
Flying and sailing to Antarctica
Entering a race and driving to the South Pole
On foot, with snow shoes, using skis or by kite
Dealing with Difficulties
Katabatic winds
Extreme low temperatures
24-hour sun light
Thin air from the altitude
Avoiding crevasses
Struggling over sastrugi
The desolation and isolation of a bleak continent
Contributors
Day in the Life
Felicity Aston MBE, the first person to ski across Antarctica alone under her own steam, shares an account of what it's really like down south.
Expert advice from a polar explorers
Advice from experienced Antarctic adventurers including: Robert Swan, Hannah McKeand, Mike Thornewill, Conrad Dickinson, Erling Kagge, Børge Ousland, Helen Turton, Antony Jinman and Fiona Thornewill.
How To Get To The South Pole

eBook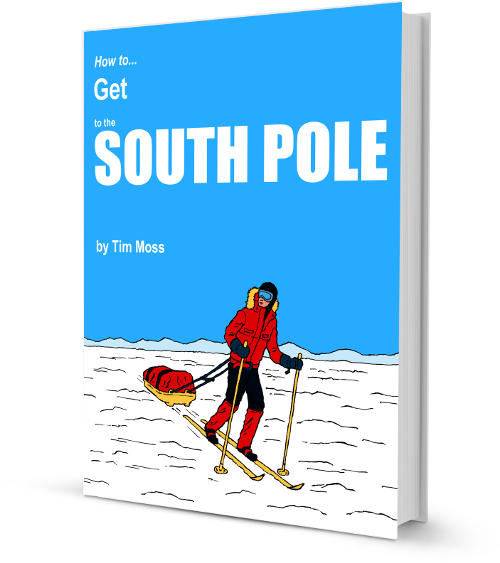 Download Now
–
Prefer to pay in US Dollars?

No problem. You'll always be charged in your local currency and there's no fee for doing so. £10 is currently a little under $13.
Special Offer
Add How To Get To The

North

Pole for £1.50 (~$2)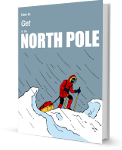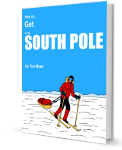 Buy How To Get To The North Pole at the same time and you'll only pay £1.50 for the second ebook.
That's £11.50 for both ebooks together