How To Get To The North Pole

The North Pole Handbook
eBook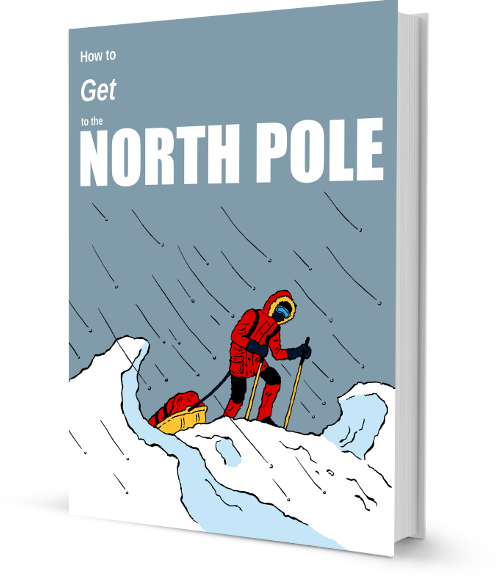 –
18 months' research
10 years experience in the expedition industry
"The bible for polar planning" – Conrad Dickinson, Polar Explorer
"The perfect resource" – Bear Grylls
Updated and re-formatted from the paperback:
Sitting at the top of the globe, ever moving on a platform of frozen ocean, the North Pole is one of earth's great adventure destinations.
Originally reached by dog sled.
Now attainable by mere pleasure flight
But still possible by foot and ski…
In The Book
Practicalities
Where do you sleep in the Arctic?
What do you eat and drink?
Where do you go to the loo?
How do you know where to go?
How much does it cost?
All about the North Pole

Where is the North Pole?
The Geographic, Magnetic, Geomagnetic and Arctic North Pole
North Pole Marathon
Last Degree North Pole Expeditions
Full Distance Expeditions from the coast
Dealing with Difficulties
How to avoid falling through the ice
What do when faced with open water
Dealing with the extreme cold
Protection from polar bears
Managing moisture
Contributors
A raft of the best known and toughest explorers out there including Børge Ousland, Pen Hadow, Jim McNeil, Alex Hibbert, Matty McNair, Erling Kagge and Ann Daniels.
With a 'Day in the Life' account from polar veteran Sarah McNair-Landry of what it's actually like out on the ice.
How To Get To The North Pole

eBook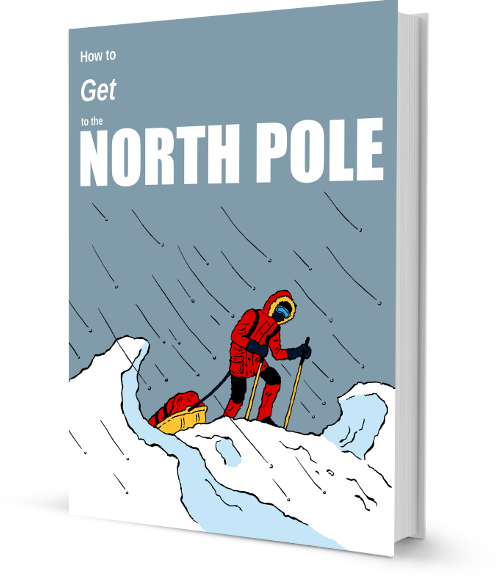 Download Now
–
Prefer to pay in US Dollars?

No problem. You'll always be charged in your local currency and there's no fee for doing so. £10 is currently a little under $13.
Special Offer
Add How To Get to The

South

Pole for £1.50 (~$2)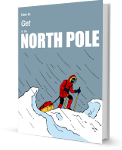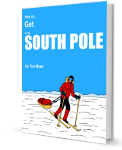 Buy How To Get To The South Pole at the same time and you'll only pay £1.50 for the second ebook.
That's £11.50 for both ebooks together.