---
With the Sun on Our Right
The people we met while cycling the world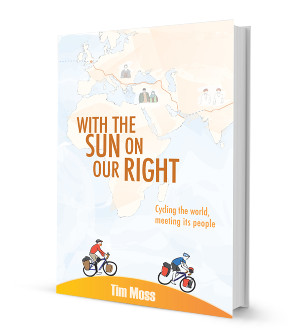 The Ocean Rowing Handbook*
The only practical guide to rowing an ocean.
£10 / $14
*Top seller
How To:

Cycle Around The World*

The beginner's guide to tackling the world on two wheels.

£5 / $7

*Top seller
The North Pole Handbook
The definitive guide to all your North Pole options.
£10 / $14
The South Pole Handbook
Everything you need to know about crossing Antarctica.
£10 / $14
The Desert Expedition Handbook
The only modern guide to desert expeditions.
£10 / $14
How To:

Climb An Unclimbed Mountain

Where to find them. How to claim them.

£5 / $7
The Iconic Adventures Guide
Seven detailed expedition guides in one book.
Paperback
–