This website helps people go on adventures
It is run by adventurer Tim Moss
---
What's on this website?
What's the website for?

The website is run is by me – Tim – because expeditions have changed my life and I want to help other people who are interested in adventures.
Everything on this website is free except for my books. As well as the 600 articles I've written on my blog and all of the expedition resources I've compiled, I offer free advice so anyone who wants help can just ask. I do this because I love expeditions and I like helping people.
For five years I covered the costs of this website myself. Now, I make a small amount of money from my equipment reviews – if you click a link then buy something, I get a small percentage at no cost to you. I use some of this money to fund an expedition grant for those who need financial help to get an idea off the ground.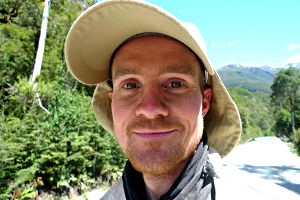 Tim Moss is a British adventurer (and accountant). He's been on lots of expeditions all over the world and supported over 100 other adventures across all seven continents.
He believes that adventure should be available to all, regardless of background, expertise, money or time. He started this website in 2009 to encourage more people to live and now runs it in his spare time. Most of his expeditions are now undertaken with his wife Laura.
If you only do one thing…
Add your name to the mailing list
I'll send my best articles and resources straight to your inbox.
You'll only get one email a month – I never spam – and you can always unsubscribe.
What kind of adventure are you interested in?
Click a link to find out more
Just show me your best stuff
A selection of highlights
Best Expeditions
Best Stories
Best Resources
More Resources