Want to apply?
Applications for adventures happening in 2024 are OPEN. They will close on 31 January 2024.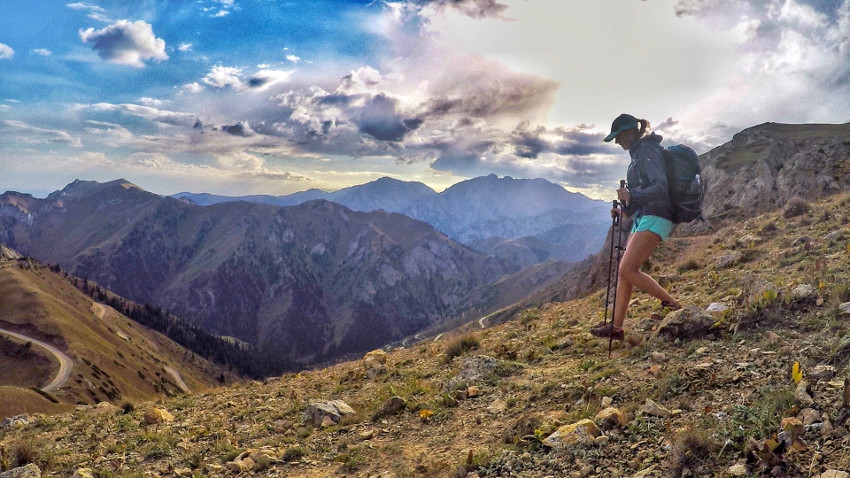 ---
Criteria
This page contains the basic eligibility criteria for The Next Challenge Grant and some general advice for applicants.
The grant is open to all ages, all backgrounds and all nationalities.
The following are the basic rules that need to be adhered. To be eligible for the grant, all trips must:
Happen in 2024
If your trip will start later than 2024 then you can apply next year. I don't fund trips that have already happened.
Be independently organised
Your trip cannot be part of an organised trip, race or event.
This includes volunteering through an organisation. The trip must be organised by you and your teammates with no-one else taking part. This is an absolute.
Be for adventure not science
This grant is for adventure, not science.
PhD research, scientific studies, field trips, volunteering overseas and the like are not eligible. It's OK if your adventure includes a bit of science on the side but it can't be the focus of your trip.
(There are lots of other grants available for scientific expeditions. Try the Royal Geographical Society or James Borrell's website)
Involve physical exertion
Trips must involve some form of physical exertion e.g. walking, cycling, climbing, swimming, running, camping.
Usually involve camping
Unless your trip only lasts for one day, it should probably involve sleeping outside at some point.
This isn't absolute. There have been a few exceptions such as swimming the Yorkshire coast and cycling up Alpe d'Huez eight times. But it's a good rule of thumb.
Be original
It is hard to define what is original and what isn't. But the most common applications that fall foul of this are:
Mountaineering trips. Particularly up well-known peaks. Climbing is great but it's often hard for others to relate to and there are also lots of other grants available for climbing trips (e.g. BMC/MEF).
Cycle tours. I have funded many bike trips (see here) but they tend to be slightly different to just cycling from A to B. I love cycle touring but it's unlikely to get you a grant.
Popular routes. Applications to travel well-known walking trails, cycle routes and the like are unlikely to get funding without an original angle.
Not be big budget
This is a small grant. Awards have been between £60 and £800 but are typically £100 or £200.
Expeditions over £5,000 are unlikely to get funding. If the high costs include flights, several team members or equipment then they are very unlikely to get funding.
Expeditions under £500 are much more likely to get funding.
Not be for equipment
The grant will not fund equipment purchases. It can only be used for trip-related expenses.
Instead, I have a collection of equipment that is available to borrow if you win a grant: see the kit list here.
If there are particular pieces of kit you need that aren't on my list, mention them in your application and I might be able to help you source them.
Also, past winners have found that being 'a Next Challenge Grant winner' has helped them secure sponsored equipment.
---
Advice
Here is some general advice for anyone applying for a Next Challenge Grant:
Read the criteria
Read the rules above. If you're not unsure whether you're eligible then email me.
Read about past winners
By far the best way to work out what sort of things I will fund is to see what sort of things I have funded.
There is a full list of past winners here.
Don't be put off if you don't have any experience
You do NOT need any experience to apply for this grant.
In fact, it's often better if you don't. I loved the fact that 2015 winners George and Jaxson were only 14 and that Elise had never run a 5k race when she decided to run 5,000 miles.
If you're not the sort of person who would normally do this sort of thing then this grant is for you.
Share your story
As well as wanting interesting adventure ideas, it's nice to have interesting stories.
Make sure you tell me about yourself in the 'About you' question.
Keep it simple
The number one piece of advice is to have a good, simple, idea that you can summarise in one, short sentence:
"Run the length of X", "Swim across the gulf of Y", "Cross mountain range Z"
If you can't explain it in a short sentence then try again!
Don't like writing? Apply by video.
If you don't like the idea of writing your application then send me a video instead.
Filming yourself on your mobile phone is fine. There are no extra points for fancy videos.
Please have a look at the application form below to see the sort of information I need. You don't have to answer everything but try to cover the basics.
Send your videos to [email protected].
No longer than a couple of minutes, please.
Please don't be rude to me if you're unsuccessful
Please remember that you're asking me to give you some of my own money and money raised from public donations. I'm just a bloke with a normal job, not a fund manager or millionaire.
I get hundreds of applications and I can't fund them all. I hope I can help you, financially or otherwise, but if I can't then please don't send me an angry email.
---
Apply
Applications are currently OPEN.
Click the button below to complete your application form. Good luck!