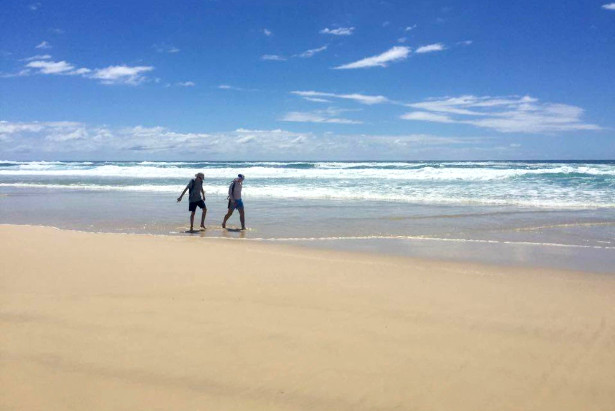 I'm delighted to have the first report from a winner of our expedition grant who has completed their expedition.
Teenagers George Kefford and Jaxson Samuels successfully walked the length of North Stradbroke Island, off the coast of Australia. Below, George reports on burns, blood blisters and Bluebottle jellyfish…
---
Walking Across North Stradbroke Island
by George Kefford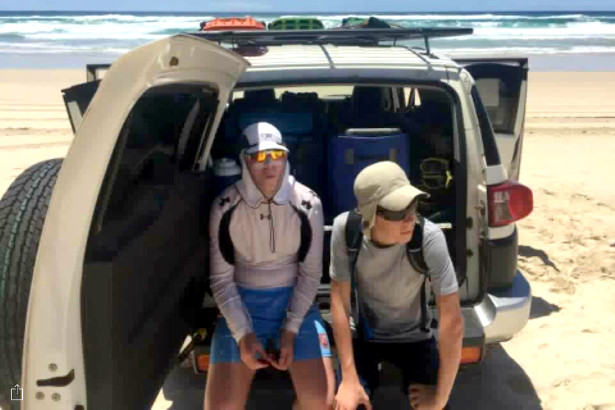 I recently completed my expedition to walk across North Stradbroke Island. Wow, it was hard. I knew right from the beginning that this would be the toughest thing I've ever done, but I'd never pushed myself before. Well, certainly not to this extent.
After having to reverse the route at the last minute due to a ridiculously high tide that morning, we started at Amity on the north west tip of the island. We then walked to Point Lookout which is the township on the North East point on the island. We made great time here, averaging at a speed of almost 6km/h. I told Jaxson,"This is too easy!" 30km later it was a very different story.
After 'killing it' on the road. We arrived at main beach, which runs south for just over 30km. As soon as we hit the sand the immediate thoughts in my head were,"Where is the hard sand?" Hard sand would mean that our calves wouldn't burn out as quickly and we wouldn't sink into the sand. Luckily we found a good line to follow along the beach and walked about 15 kilometres in just under 3 hours.
The hardest part of the expedition was between the 25km and 35km mark. Our support vehicle with both of our dads in had gone up to Point Lookout for Lunch, so we didn't see them for about 3 hours, which may not sound like a long time, but when you are in this immense pain from walking on hard sand, being stung by Bluebottle Jellyfish, having a huge blood blister on the sole of your foot and roasting in the hot Australian sun, it is a long time.
When we hit the 35km mark we decided that we should try and really attack, and we did. We walked the final 7km in about 1 hour and 30 minutes
We eventually reached the end of main beach, which was a great feeling. We weren't allowed to continue for the last section due to it being a restricted access zone for turtle breeding, but that would have only been another 2km, so we decided to call ourselves winners anyway.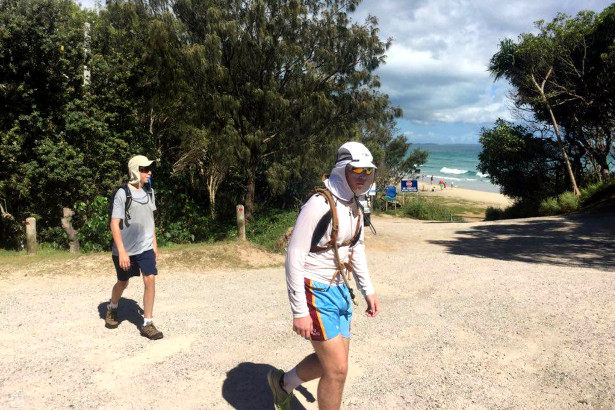 After a very good night's sleep, I woke up to a bit of distress after finding out that I had second degree burns on my feet. The following 5 days turned out to be agony until either all the blisters popped or I popped them myself, but it was worth it.
A big thanks to Tim and the team who have made this trip possible. We were stoked when we found out that we had won part of the grant, and it went a long way.
---
Some links and further reading: