It's not uncommon for me to receive offers of guest blogs but they don't usually come from home improvement experts.
George's pitch on 'chore hacking' for adventurers really tickled me so today I'm handing over the blog to man in lifestyle design…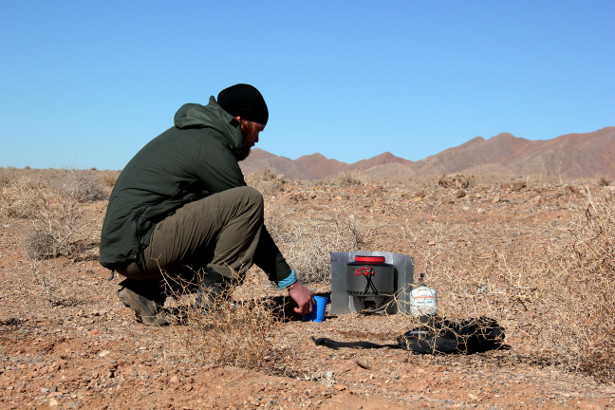 ---
Adventurer's Household – Chores Hacking
Top 10 Tips to Save Time, Money and Effort
Maintaining a tidy household and organising your chores can be a long-winded, tedious task at the best of times, let alone when you're an adventurer who would rather be exploring.
Not only can household chores be time consuming and mundane, but you can also end up spending quite a lot of unnecessary money that could be used to fund your next adventure.
However, by thinking outside the box and organising your house in advance, you can reduce the amount of time, effort and money that goes into housework, while achieving the same results.
This article will act as a guide for fellow adventurers who want a clean home without the hassle. Next time you find yourself spending hours scrubbing and tidying, look back at these tips and tricks to help save time and money.
1. Store cleaning products in a shoe organizer
Cleaning products can easily get cluttered when they're just thrown into the cupboard. However, hanging up a shoe organizer provides 'pockets' for each product, making them easy to grab if you're going travelling.
2. Use vinegar as a cleaning agent
Clogged up your washing machine with all that mud from the hills? There's no need to buy endless products; save time and money and clean your washing machine, shower head, dishwasher and microwave, amongst other water stains, with vinegar.
3. Need to do a quick paint job but have limited time to clean up?
Line your paint tray with foil so you can just wrap it up and throw it away after. Now there's no need to waste precious time cleaning out the tray when you could be out exploring.
4. Need to fill up containers with water for your next trip?
It isn't an easy task trying to fill large buckets or containers with water when the sink is too small. Next time, try balancing a dustpan in the sink, using the handle as a faucet which will then flow into the container.
5. Put gear you can safely wash in your dishwasher
Dishwashers are great for cleaning dirty dishes, but you'd be surprised at how many other items that can benefit from a more convenient deep clean. Even muddy shoes from venturing through woods/fields can be washed quickly and effectively in the dishwasher.
6. Remove paint stains from clothes with a razor
Need to grab an item of clothing before heading out, only to find a paint stain? As there's no time to put it in the washing machine, you can scratch the stain away with a razor instead.
7. Remove pet hairs from the carpet using a window squeegee and a mop handle
Who has time to wrestle with the vacuum cleaner for hours to only remove a few strands of hair, when instead you can quickly attach a window squeegee to a mop handle for immediately effective results?
8. Use Coca Cola as a cleaning agent
While Coca Cola sounds like the last thing you'd want to use to clean, it's said to produce effective results. Is your bike rusty from all that cycling? Coca Cola is said to remove rust, as well as cleaning the toilet, removing grease/stains and cleaning car batteries, amongst many others.
9. Clean LCD screens with coffee filters
Coffee filter papers are said to be a cheaper substitute to LCD screen wiping cloths. These may be good if you misplace your cloth, or they can be used if you're out travelling and the screen on your phone/tablet/Kindle/MP3 player gets dirty.
10. Recycle plastic bottles to use as a snack dispenser
Once you've finished with any type of plastic bottle, you could reuse it to store small snacks. This may be a good idea for when you're going out travelling as you can choose whatever sort of size you want to save both room and money.