Tim Moss set up The Next Challenge in 2009 after people kept asking what his next challenge was.
He offers free expedition resources, an annual expedition grant and a range of ebooks.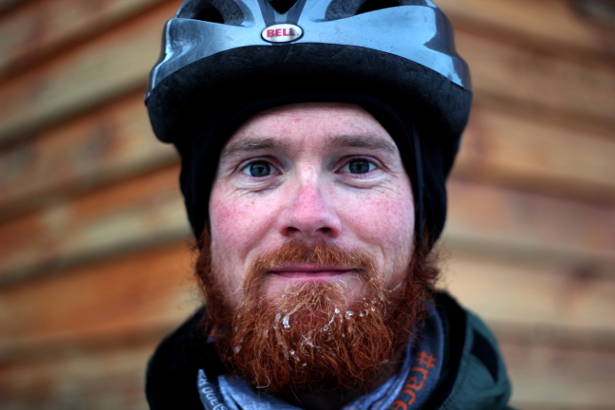 ---
About Tim Moss
Tim has organised expeditions to all seven continents, made first and first-British ascents of several mountains from Russia to Bolivia, and has travelled around the world using eighty methods of transport, a trip for which he won the Year Of The Volunteer 'Award for Innovation'. He is a Fellow of the Royal Geographical Society, a Guinness World Record breaker and was shortlisted as 'Adventurer of the Year'.
His first book – How to Get to the North Pole: and Other Iconic Adventures – was published in 2012 with contributions from over 50 great expeditioners and a foreword by Sir Ranulph Fiennes. Outside of the adventure world, Tim's interested in hockey, guitars and politics.
In August 2013, he and his wife, Laura, left their London lives behind and spent 16 months cycling 13,000 miles around the world after Tim recovered from depression. This trip is the subject of Tim's second book: With the Sun On Our Right, the people we met while cycling the world.
They returned to the UK in December 2014 and now live in Yorkshire. In normal life, Tim works as an accountant.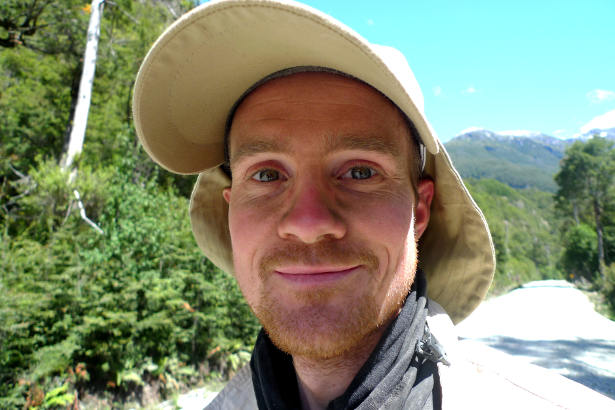 Tim's Expeditions
Tim entered the world of expeditions through mountaineering with climbing expeditions to Kyrgyzstan, Bolivia and Russian Altai where he made first and first-British ascents. He then undertook several charity challenges including travelling around the world in eighty ways using different methods of transport to circumnavigate the globe, running up five thousand flights of stairs to the height of Mount Everest and completing his own 15-hour triathlon to get to his friend Thom's house on the Isle of Wight.
His subsequent larger expeditions have included walking across Patagonia and crossing the Wahiba Desert on foot. Whilst working full time on The Next Challenge, however, he also broke a Guinness World Record by cycling 1,000 miles in a rickshaw, hitch-hiked around the UK on a £100 budget and ran the length of every London Underground train line.
He and Laura cycled around the world in 2013 and 2014. Since then, they have crossed frozen Lake Baikal in Siberia and walked across Ibiza, among other things.
For a full list of his expeditions and adventures, browse his Expedition Portfolio >>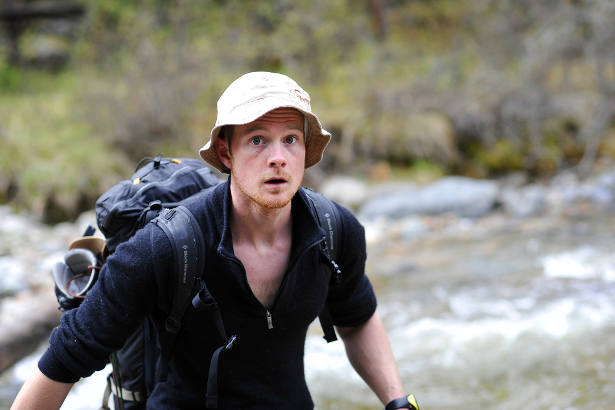 My views on adventure
My strong view is that adventure need not require time, money or expertise.
I don't have a problem with celebrity expeditions (even if they sometimes undermine the efforts of others) but I do believe that TV makes expeditions seem unnecessarily scary and that "adventurers" often unhelpfully exaggerate their stories.
In fact, I think that adventurers frequently patronise by implying that going on expeditions is a better way to use your life than working a 9-to-5 but, in my view, completing a great expedition doesn't make you a great person. Those are some of the reasons why I don't want to be a professional adventurer.
That said, I feel that expeditions are a great way to create challenge in your life, manifest self-belief and even overcome prejudice. However, I don't think that expeditions should be taken too seriously or that they should be used to prove how tough you are.
I prefer original adventure ideas but will always help anyone that gets in touch.
I now publish the costs of all of my expeditions and give away an annual expedition grant to help fund other people's adventures.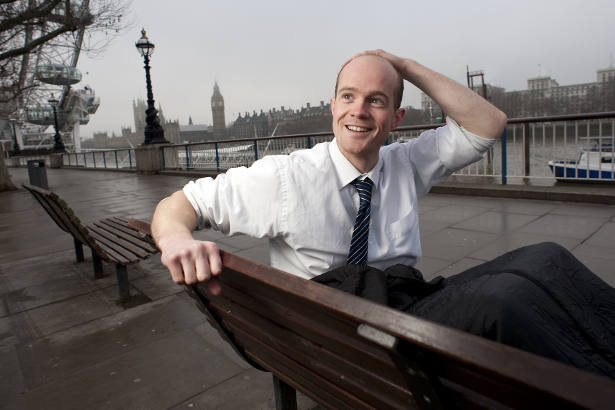 [divide]
Tim Moss Bio
Tim's life began in Kyrgyzstan.
Not literally, of course, he was actually born in the much more normal sounding Kingston-upon-Thames. But it was in this little known Central Asian country that he began a journey.
The expedition was a disaster – he didn't climb any mountains and diced with death far more times than can be considered healthy for a summer holiday – but the result was the discovery of a love for adventure.
A subsequent and more successful mountaineering trip to Bolivia followed and before he had even got home, he had another idea. Teaming up with his friend Thom, with whom he had shared a rope in Kyrgyzstan, they used every method of transport they could find to travel Around the World in 80 Ways the following summer; a trip which saw them on the front page of a national paper and recognised on the street as "Those guys from the TV!".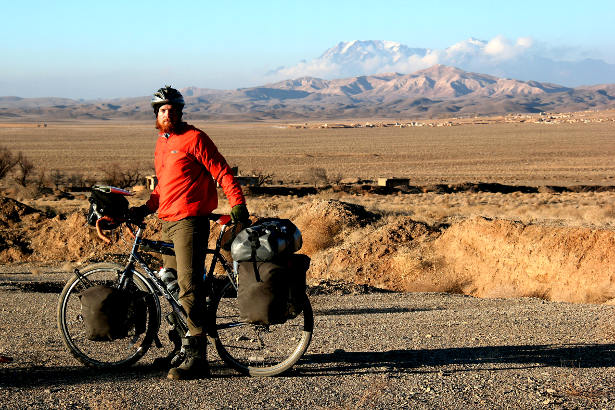 These early trips were supported by the Expedition & Travel Committee at Tim's university. After graduating, he was invited to join as a committee member himself and has been mentoring UCL students on their expeditions ever since.
The day he arrived back from his around the world adventure, a friend approached him for help cycling a rickshaw across America. Apparently, Tim had built a reputation as someone who "knows about that sort of thing" and this sowed the seed for an idea that would later come to fruition.
Returning from a Masters Degree in New Zealand where Tim learned to love his bicycle, he took up residence in the Royal Geographical Society, working for youth development charity BSES Expeditions. In addition to giving hands-on experience of Arctic expeditions and logistics, it exposed him to a whole new world of adventurous people.
During his time at BSES, Tim raised some money for the charity by visiting his old sidekick, Thom, on the Isle of Wight. In typical style, he did so by cycling to the south coast, swimming the Solent and running across the island to Thom's house. He trained for the event by running up 50,000 steps to the height of Mount Everest and appeared on TV again, this time after having his bike stolen during training (and promptly replaced by the kind act of a viewer).
Having squeezed in another climbing expedition, this time to Russia, word began to spread and Tim found himself helping more and more people with their own challenges and this gave him one more idea.
He set up this website in 2009 to help other people go on adventures. It started with stories of his own trips and a collection of expedition resources. Now, it has expanded into an annual expedition grant where Tim awards money to help fund other people's expeditions.
Since then he has broken a Guinness World Record in a rickshaw, run the length of every Tube line in London, spent five months living in Oman where he crossed the small Wahiba Sands desert on foot and cycled around the world. He has also been elected as a Fellow of the Royal Geographical Society, worked for the Kaspersky Commonwealth Antarctic Expedition, supported Sarah Outen's London2London: via the World project, spoken at St James's Palace and been invited to meet the Queen at Buckingham Palace, and had his first book published: How to Get to the North Pole: and Other Iconic Adventures.
Tim has now supported over a 150 different individuals, expeditions and groups. Will you be next?