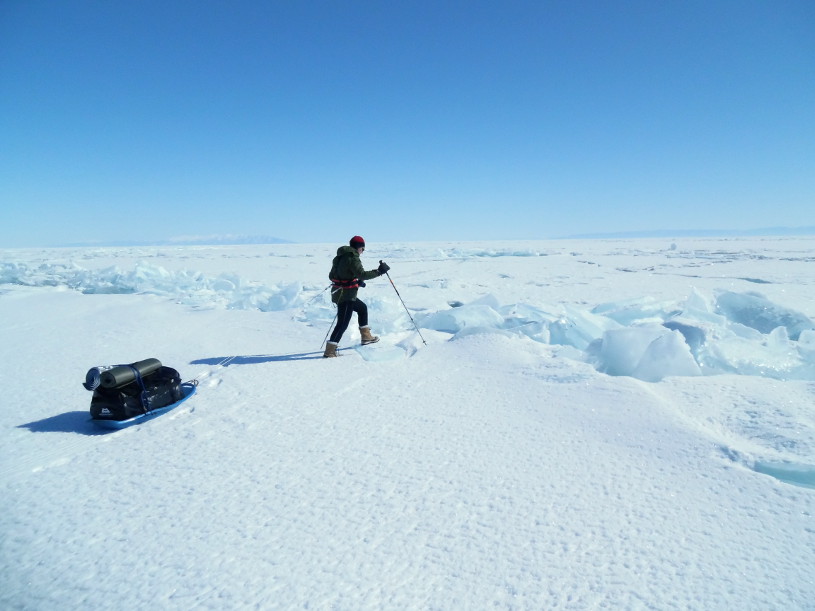 In March 2017, Laura and I walked across Lake Baikal in Siberia.
The lake freezes solid every year and it's possible to walk/skate/drive across its surface. Many people have completed expeditions the length and breadth of the lake.
Limited to two week's annual leave from work, we opted to cross at one of the lake's narrowest points. Starting from the west coast (Olkhon Island), We planned a return journey– across the lake and back again – but our stove failed partway across the lake. This left us with no means to melt snow and thus no access to water. As such, we had to change our plans.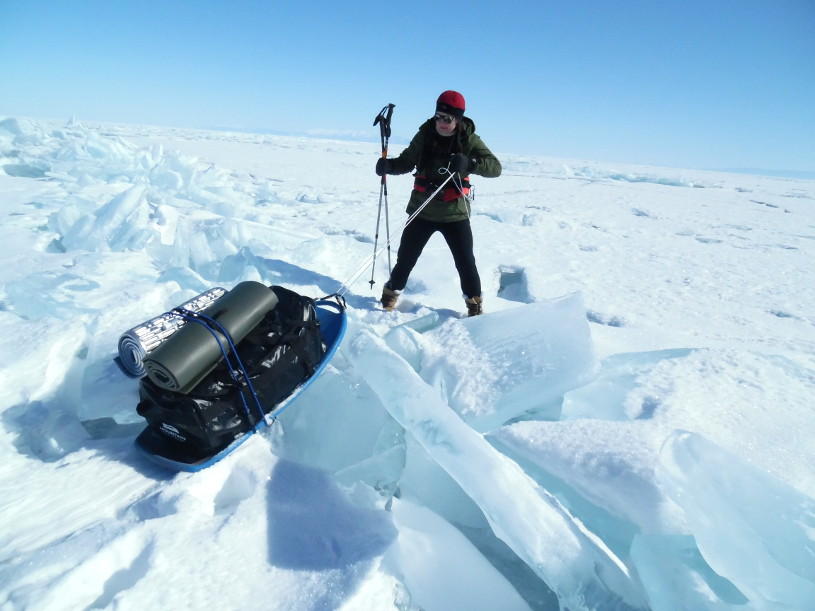 We made a bee line for the end of an uninhabited peninsular where we were able to start a fire from twigs and branches. We filled our bottles with melted snow and our pulks (sleds) with as much wood as we could carry, then got back onto the lake and aimed for the nearest settlement.
That night, we managed to start a fire on the ice using the wood we were carrying (not easy) to make a final meal and melt enough water for the next day. In the morning, we walked the last few miles to a settlement on the east coast (Ust Barguzin).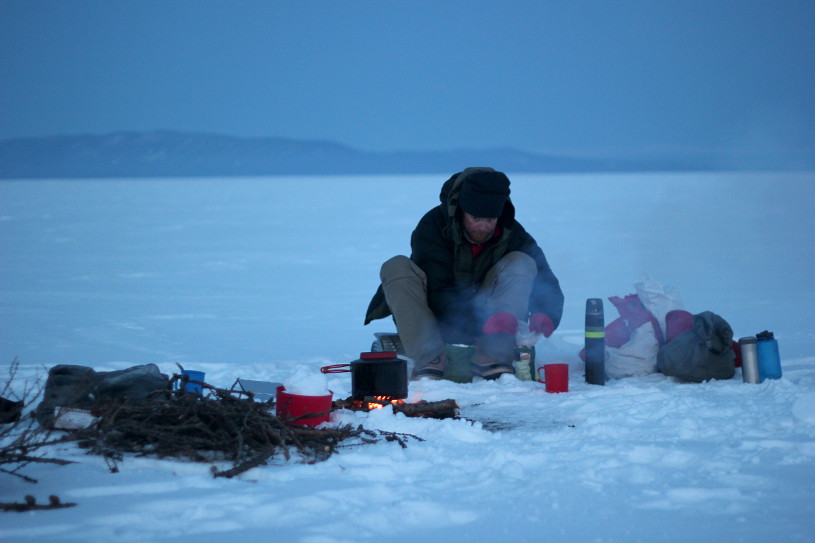 Route map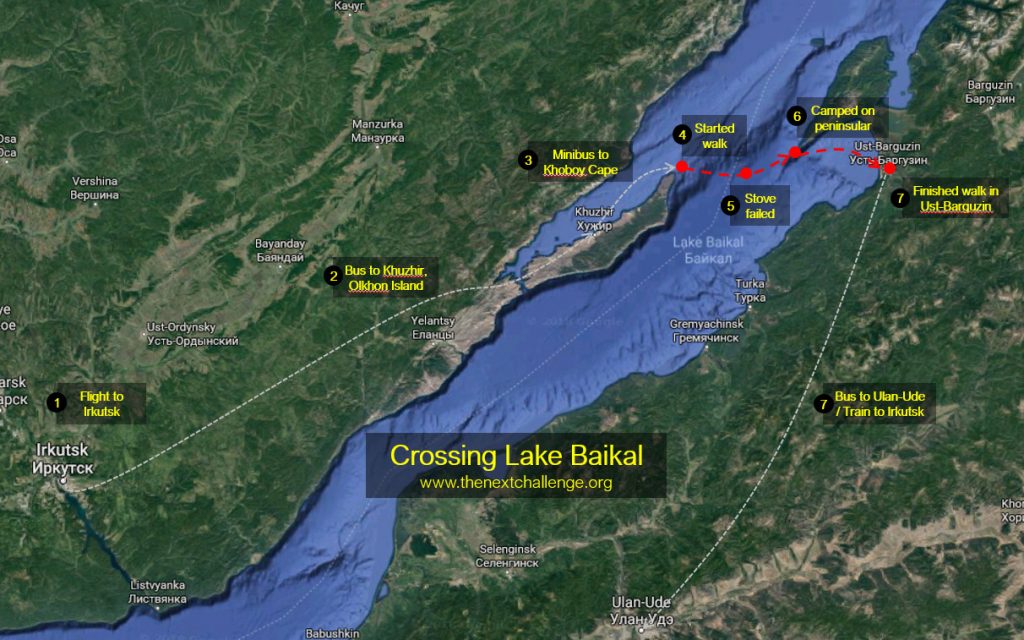 Video of crossing Lake Baikal

Photos from crossing Lake Baikal
Further reading