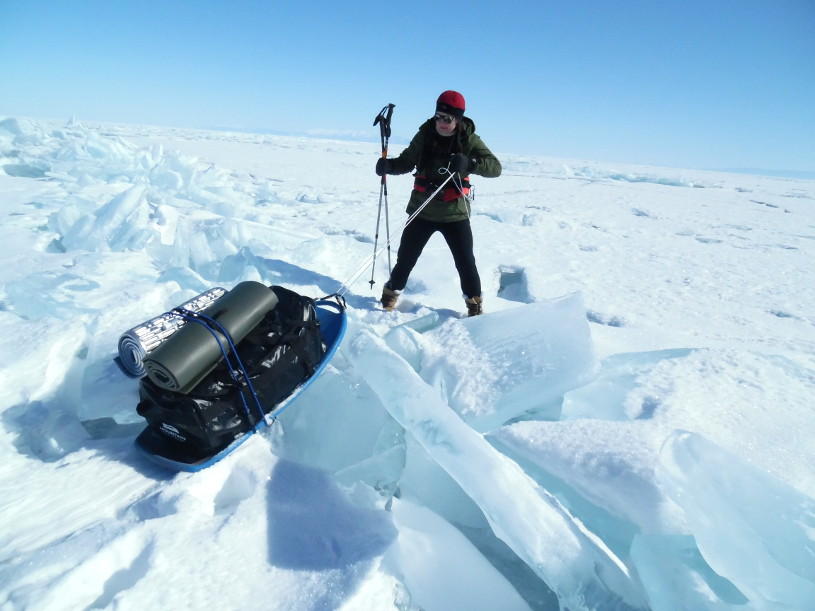 Earlier this year, Laura and I undertook an expedition to walk across the frozen surface of Lake Baikal in Siberia.
It was a beautiful place. As well as taking lots of photos, we did some filming.
Given that it took us four months just to edit the photos, however, we weren't sure that we would ever get round to turning the footage into a proper video.
Then, last month, I was contacted by EpicMakers. They're a new business that specialise in turning other people's adventure footage into films. This is an ideal service for me because I'm forever filming trips then doing nothing with the files.
So, thanks to them, I am able to show you a video of our trip to Lake Baikal. And it's much better than anything we would have made ourselves:
Walking Across Lake Baikal
Click here to watch the video on YouTube
---
Notes on the video:
It was filmed using an old Go Pro video camera and Laura's digital SLR
The editing was all done by EpicMakers
The introduction should say that Lake Baikal is 50 miles wide, not 500!
The interviews were filmed on the Trans Siberian Railway (and I don't know why I'm speaking like I've been tranquilised)
The music is Crucify Your Mind by Rodriguez. It's taken from the excellent film Searching For Sugar Man.
---
EpicMakers will be partnering with The Next Challenge Grant to offer a 30% discount to all winners, past and future.
Our thanks also go to the following people who supported our expedition:
Further reading: