Complete listings of all the best travel insurance companies for expeditions and adventure.
Including: cycle touring, mountaineering, climbing, Arctic, Antarctic and Greenland icecap.
Updated February 2020
---
Expedition travel insurance is a topic about which I have received a lot of emails. People struggling to get cover for trips of a long duration, particularly cycling tours, but also for Greenland, Arctic and polar expeditions, as well as in combination with climbing at altitude.
It used to be that I would just point people towards the BMC but it appears that their remit has narrowed somewhat. No doubt this is partly explained by the financial climate at the moment and companies operating with a greater risk aversion. But, expeditions still need travel insurance so where does that leave us?
To help with this, I thought I would compile some of the information I've gathered recently with a list of possible companies that might be able to help those looking for insurance.
For further reading about expedition travel insurance, try the RGS' Insurance for Expeditions chapter. It's a bit dated but quite thorough.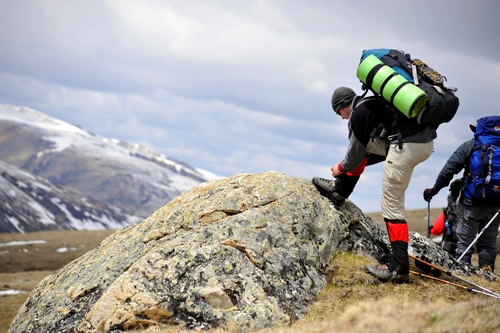 What insurance company do you use?
Most of the information I have gathered has been through bits and pieces other people have mentioned. As such, it would be really helpful if you could share any experiences you've had below.
Have you struggled to find someone to cover your trip? Can you recommend a good company?
Leave a message at the bottom of the page.
(A lot of the information in the first draft of this article came courtesy of Harriet and Neil Pike who have a couple of great cycle touring websites)
---
Expedition Travel Insurance Companies
Below is a list of travel insurance companies that recent expeditions have either used, recommended or suggested as possibilities. If you have had any experiences with them or any other companies, please share your comments at the bottom.
---
I've always used these guys for mountaineering expeditions and no doubt they are still the people speak to for an alpine climbing trip. However, they apparently no longer insure bicycle tours of more than a couple of weeks or Arctic expeditions (that includes Svalbard but mainland Scandinavia should be OK).
---
These guys were suggested as a possibility by a cycle tourist and provided cover for a recent Arctic expedition so could be worth trying.
---
These guys sponsored my Around the World in 80 Ways trip many moons ago. Apparently they are often used for cycle tours and even allow you to take out insurance after you've left home. They are very active in the adventure travel community with lots of blogs, travel writing and competitions so certainly worth trying.
---
Cover long duration trips – you don't need to know an end date. The insurance works on monthly subscription (no upfront payment)
Worldwide cover – with exception of Cuba, Iran and North Korea
After departure – you can take out insurance even when you have already left
Cycling is covered – except if part of a sporting event or you are receiving sponsorship
Altitude – hiking is generally covered up to 4,500 meters
For more info on what adventure activities are/aren't included in Safety Wing's packages, see page 21 of their Description of Cover document
---
These guys can cover long backpacking and cycling trips as well as non-technical trekking at altitude.
---
This was the company that Neil and Harriet ended up using. The policy was expensive but met their needs for a long trip (9 months) covering roped climbing up to 6,000-metres. They also allow you to "top-up" your insurance if you want to do a particularly dangerous/fun activity whilst you're away.
---
Providing insurance for the Land Rover Andy Campbell's going to drive around the world. I've also seen them listed as underwriters for other travel companies' insurance policies.
Campbell Irvine travel insurance
---
'Most unusual risks insured'. They were a sponsor of adventurer Sarah Outen's expedition which includes an expensive rowing boat shipped and paddled around the world over a couple of years.
---
International health and travel insurance. Provided cover for adventurer Sarah Outen cycling and rowing around the world. Do not do Greenland SAR insurance cover.
---
These guys provide bespoke travel insurance and say they'll cover almost any type of activity. As mentioned in the advert above, they sponsored us for a long distance cycle tour, England to Australia. UK residents only.
Do not do Greenland SAR insurance cover.
---
Offer insurance for "action minded" travelers and I have heard good reports on them.
---
A mainstream travel insurer but with options for backpacker trips (i.e. long duration which is good for big cycle tours) and adventure. Commenter Lizzy Maskey, below, reckons they have a good system in which you can just buy add-ons for the specific activites you want and net a cheaper price overal..
Columbus Direct travel insurance
---
Apparently they do ski, climbing and activity insurance although I've not got any experience with them.
---
Another travel insurance company that have been mentioned but, again, I have no feedback on them yet.
---
Annual travel insurance aimed at backpackers.
---
Greenland Icecap Insurance
Expedition travel insurance for crossing the Greenland icecap seems to be a common source of agitation for many aspiring adventurers, particularly the requirement for underwriters to cover search and rescue (SAR).
You can try the Greenlandic company Kalaallit Forsikring who provide Greenland SAR cover. Where I know that companies in this article do not cover Greenland, I have made a note.
If you have recommendations for Greenland insurance then please add a comment below or email me.
---
Emergency Evacuation Support
For some expeditions, it may be appropriate to work with a company to provide support for logistical emergencies, medical problems and evacuations. Typically this involves becoming a member of an organisation and may include insurance cover.
ISOS provided logistical support for medical evacuations at BSES so I worked with them for several years. Their base in Sakhalin was also very useful when organising Sarah Outen's crossing of the island in 2010/11. They have a network of contacts and doctors all over the world.
Provide "medical, security and crisis services". Look similar to ISOS. Do not do Greenland SAR insurance cover.
GEOS offer Worldwide search and rescue (SAR) and medical evacuation. They apparently have well priced SAR packages. (I am grateful to Greg Annandale and Liam Wilton for this recommendation in the comments below)
---
Specialist Insurance
Sometimes you'll be looking for unique, bespoke insurance to cover a hard to place risk not covered by usual policies. I have a contact who's part of a Lloyds broker in the City who has offered to help with such situations. Just get in touch if I can help.
---
Please add any of your own experiences in the comments below.