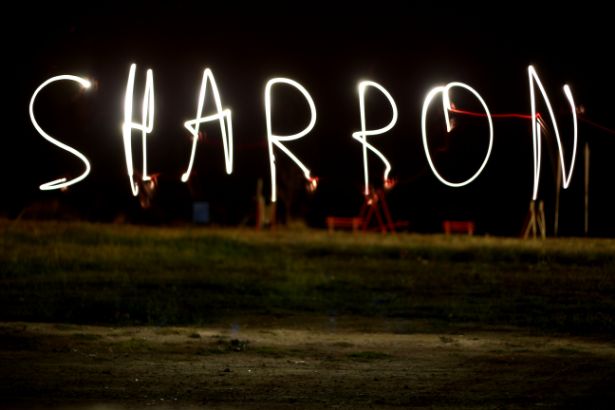 Ever fancied having your name in lights?
Well, now you can.
Make a donation to our charity – JDRF – in the month of May and we will produce a personalised photograph of your name, as in the image above, as a thank you.  JDRF funds research to find a cure for Type 1 diabetes, and you will find more information about the work they do below.
How do I donate?
Online: Donate through Just Giving by clicking on this link.
By SMS: Text 'NXTC56 £2' to 70070 (you can change the amount to £3, £4, £5 or £10 if you wish).
What next?
Once you have donated, we will email you a high resolution photograph of your first name in lights. We will do this at some point during June, depending on when we can find Internet. If you need it earlier than June, just let us know and we'll see what we can do.
Don't worry if you have previously donated and feel like you're missing out – just drop us a line and we'll do your name too, as a belated thank you.
Don't forget to add the name you want us to write when you make the donation!
About JDRF
We are supporting the charity JDRF during our cycle around the world.
JDRF exists to find the cure for Type 1 diabetes and its complications, and is the world's leading charitable funder of Type 1 diabetes research.  Type 1 diabetes is a serious, life-threatening condition: it's the type of diabetes which requires regular injections or pump infusions and is a particular problem in the UK.
A close friend of ours has the condition, and so we know just how much it affects all aspects of life.  It's particularly difficult to manage during exercise, when blood sugar levels can go haywire, meaning that long cycle trips and climbing mountains have an extra challenging aspect to them.  It seems crazy that in this day and age there is no cure, and those with the condition have to just learn to live with it, constantly monitoring their diet and behaviour.
More information about JDRF and Type 1 diabetes is available from www.jdrf.org.uk.