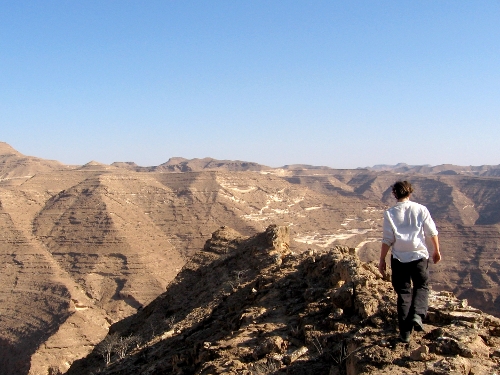 How has your year been?
As another precious one slides by, I've found myself, as ever, wondering how it's passed so quickly.
So, to make myself feel better, I cast my mind back to the adventures I've had over the past twelve months. And it's worked a treat. What a year!
This is the first of a few posts looking back at 2010 (they won't all be about me!) and lists a few of the things I've been up to this year…
(N.B. As part of the review I'm compiling a list of the best adventures of 2010. Make your recommendations in the Comments section below)
Running the Tube
Born of Laura's brain over the Christmas holidays, we started our year at Parliament Square for a lap of the Circle Line on a frosty morning with friends. As the days got longer so did our runs. 29 miles on the Northern Line, 38 on the Jubilee and, ultimately, 45 on the Central. The longest runs of our lives so far and a wonderful, low-cost, low-skill, low-preparation challenge that lasted through to September. Read more…
£100 Adventure
Motivated by the flawed thought that I couldn't do an expedition because I didn't have the money, I set off with a rucksack and five £20 notes. I slept rough in bushes and ditches, and spent many lonely hours trying to keep a thumb warm enough to signal for a ride. But I also got even more friendly rides from strangers, drank my first Guinness in Dublin, swam in a frigid Welsh sea and held a sunset on Holyhead Mountain all to myself. And had about thirty quid to spare. Read more…
Rickshaw Britain
A trip I dreamed up on the Trans-Siberian five years ago finally came to fruition. 1,001 miles in a rickshaw, a possible World Record (still waiting!), from Aviemore to London for Special Olympics GB. Ridiculous in so many ways but essentially a slow motion bicycle tour with a lot more crowed participation. Thanks, as ever, to Bug Bugs and The Bicycle Station. Read more…
Sakhalin
Work rather than play on a recce for Sarah Outen, it still had the adventurous feel through being in such a remote place and because I managed to find myself moved on by police for sleeping on a train station floor, wading through calf-deep water in the dark and meeting some rather important people in dirty trekking trousers and a smelly t-shirt. Read more…
Mini-Adventures
2010 has been a great year for so many great miniature adventures that might not always make it onto the blog. Seeing in the New Year by skiing from my front door in Scotland. Coming last in a 100 mile bike race around  Skye and jumping into their iconic Fairy Pools as one of over 40 wild swims this year. A week's cycle touring through France and camping on Derwent Island with Dan Martin and OSS enthusiasts who swam there whilst I drove the boat. Cruising the Kerala backwaters by houseboat and canoe, cycling through them and swimming in them. And myriad others which are hidden amongst these other memories.
Oman
Now I find myself living in the Gulf, an adventure in itself! But one that's also brought trips to the desert and a car stuck in sand. A 3,000-metre mountain we had all to ourselves and a view which, for the first time in my life, actually took my breath away. Sleeping in a cave a little close in spirit (and location as it turns out) to the terrorists you hear about on the news with a week in the Dhofar Mountains near Yemen. Read more…
This all makes me rather excited about the year ahead with ideas already flying about variously involving deserts and rivers, bikes and boats.
What have you got planned for 2011?