A step-by-step guide to making your own ration packs plus four recommended recipes from food blogger Holly Davies.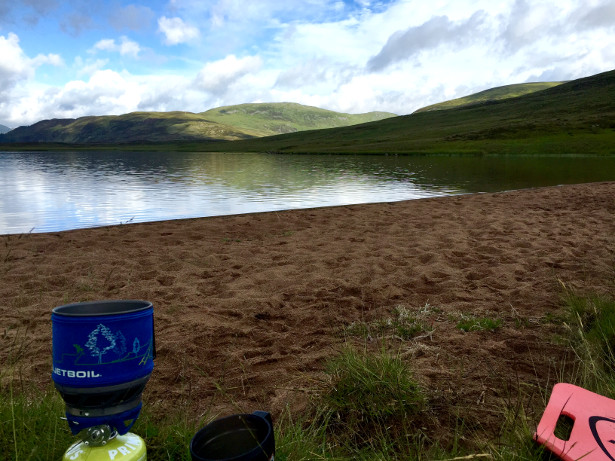 I recently conducted a review of all the different dehydrated rations on the market. Dehydrated meals are really convenient but they're expensive and don't taste as good as normal food.
However, it is quite possible to have proper, tasty food in a handy single-portion pouch without paying an arm and a leg. You just have to make it yourself.
Step in Steve Crawford who's been making his own ration packs for the last year and is today sharing what he's learned in a handy step-by-step guide.
And as an added bonus, at the bottom of the post are some recommended recipes from the Holly cooks website which have been tried and tested on a hillside.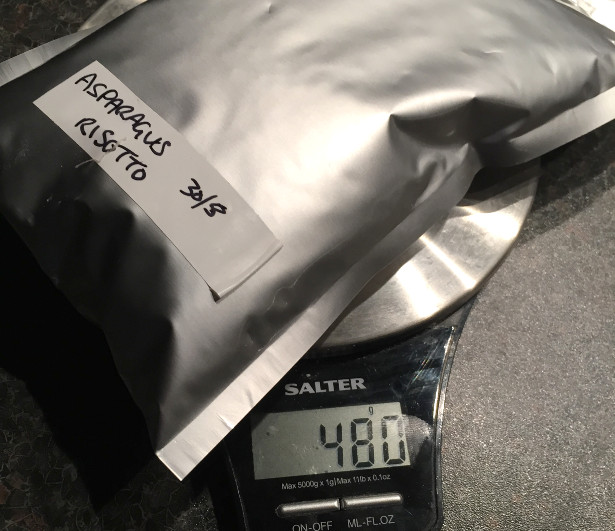 How to Make Your Own Ration Packs
by Steve Crawford
We've all had those days. We limp into camp, erect our tents on autopilot then stare blankly at the forest of kit in front of us trying to figure out how to silence that monster inside us that is demanding all of the food in the world right now.  It's at these moments that pre-made rations come into their own. Tim has done a great review of the commercially available ones here, but if you're out regularly it can become very expensive and somewhat repetitive. Luckily it's pretty easy to make your own.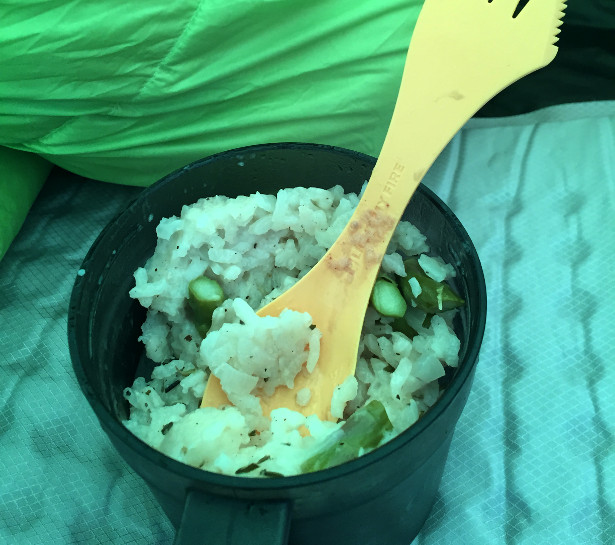 Why should I bother?
It's cheaper than commercial options. Unless you do all of your food shopping at Fortnum & Masons.
A wider choice of flavours available. No need to have a mild chicken tikka AGAIN.
You know what's in each meal.  If you have dietary requirements or are just a bit fussy, it's up to you what you get to eat.
Everyone will be jealous of your food. Your dinner tastes better when liberally seasoned with smugness.
Why shouldn't I bother?
Weight.  Each meal usually weighs about half a kilogram, which does not compare favourably to a dehydrated meal.
Gas.  You'll need to leave the meal heating for about 5 minutes to warm through properly – not as fuel efficient as dehydrated food.
Shelf life. I'm not sure how long each meal will stay fresh for and being miles away from the nearest toilet is not the best place to find that out.  As mentioned above, I've gone up to 3 days from freezer to stove.
How to actually make the rations

All you need is a heat-sealing machine and some foil bags.
The foil bags are actually made of a polyester film called BoPET but the easiest way to find them is just to search for the brand name 'Mylar'. You'll want food grade mylar foil and I find 750ml capacity to be about the right size. There are a few options available in terms of stand-up bags and/or ziploc closures but I can't honestly say I've noticed any practical differences between them.
You can put just about anything you want in the pouches as long as it has some moisture to conduct heat throughout the food.  I recommend filling the pouches about two-thirds to three-quarters full in order to give enough space to seal at the top.
You'll probably want to label the pouches so you can remember which is which. I've found that marker pen rubs off the mylar surface easily so I stick some tape onto the pouches then write on that.
Once labelled, I pop the bags in the freezer until needed. They defrost nicely in my rucksack throughout the day.  I've had a pouch of risotto in my bag for three days that tasted fine and had no ill effects.
Where to buy stuff
Heat sealer (£18). I have an Impulse Heat Sealing Machine. The easiest place to get one is probably eBay. Click here to check prices.
Foil bags (30p+). I use these aluminium foil bags or these Mylar Bags in 160x260mm or similar which is about 750ml. They cost between 30 and 50 pence each, depending on how many you get.
Recipes for Eating on a Hillside

by Holly Davies
The following recipes come from the Holly cooks website, specifically recommended for sealing in a ration pack and eating half way up a mountain…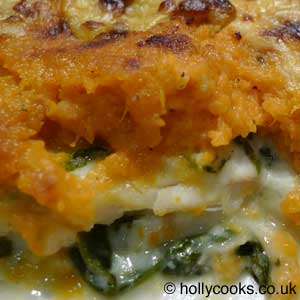 I would be in seventh heaven if I pulled this fish pie out of my rucksack on a hill.
The sweet potato is warming and comforting and the fish in it's coconut and spinach white sauce would feel super treaty.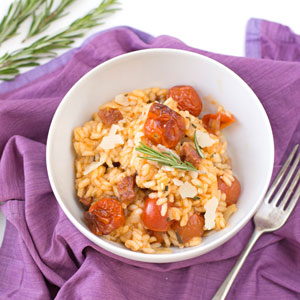 This has to be the most carb heavy of these five dishes, just what's needed for a long day in the hills.
The chorizo and the roasted cherry tomatoes add a flavoursome kick to this hillside meal.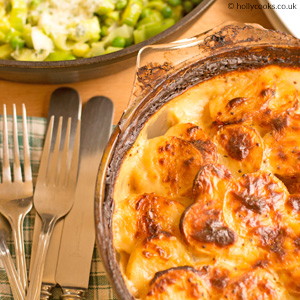 Tartiflette is the ideal food for a long day skiing and this is my British version. The cream is replaced by a white sauce and more bacon than normal is added.
What better than to have it midway through a long day on the UK hills?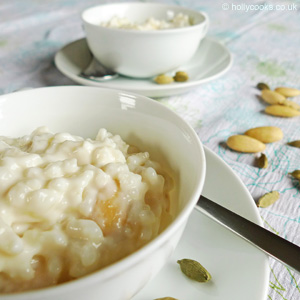 This totally reviving nursery rice pudding is made into true adult mountain food by the addition of coconut cream and cardamom.
A perfect end to a great meal.
For more recipe ideas, visit www.hollycooks.co.uk
For reviews of commercially available dehydrated rations, see here