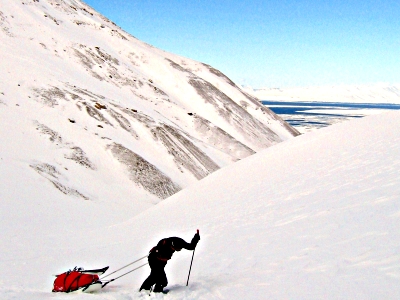 I am very excited to announce that I have joined the UK Support Team for the Kaspersky Commonwealth Antarctic Expedition.
For those of you not familiar with the project, here's a synposis:
About eighteen months ago, Felicity Aston came up with the idea of putting together a team comprised of women from different Commonwealth countries around the globe with the aim of training them up to ski to the South Pole. After a recruitment drive in eight different countries, a selection process with far more exciting stakes (and a lot less melodrama) than X-Factor, and training in Norway and New Zealand, the girls are preparing to go south.
This is a great boost for me. Not only is it a cool new project to get my teeth into, it's also a small sign that my efforts may be noticed by people outside of my direct family. That such a big expedition had me on their radar as someone-who-might-be-able-to-help-out is a nice feeling (although it was probably motivated as much by the knowledge that I'm sitting at home all day as it was for my outstanding track record as an expedition logistics expert).
I will be UK Communications Support (or at least that's what is says here). That means I'll be answering the occasional phone call from the ice and regularly updating their website so expect to hear more news soon.