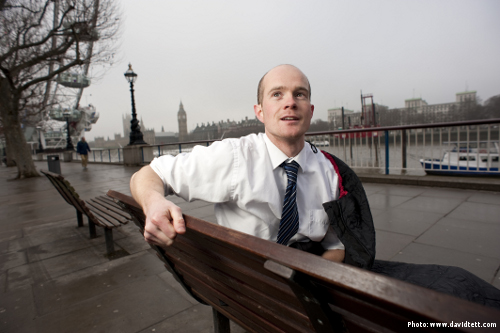 I'm quite excited about my plan for this evening's Everyday Adventure. I wish I could tell you what it is but I can't. Not just just yet, anyway. If I pull it off then I promise to add it in the comments box tomorrow morning. But anyway, this isn't about me. It's about you…
How did you sleep this month?
Back at the start of February I gave you a brief: to camp in your living room, sleep with the windows and curtains open, wake beneath the stars, swap your duvet for a sleeping bag and generally recreate a bit of child-like excitement when it came to your night's sleep.
I'll be honest, in comparison to the great response I got after the Lunchtime Jailbreak in January, this month has been comparatively quiet. Did you not give this one a go? Or were you just a bit shy about telling me what you got up at bed time? Comments below or on the Facebook page please!
I did, however, hear of a tent pitched in a back garden on a school night and the promise of a living room fort all the way from South Korea. I had a few interesting bedroom spots on my £100 adventure last week (see the photos here) but set out specifically for an Everyday Adventure the night before my first school talk. Wanting to put my money where my mouth was before preaching to a hall full of young people, I shunned my cosy bedroom in favour of a bivi bag and some bushes just up the road from my house.
Monday will see another Mission Possible for your daily life uploaded here. That means you have three more nights to squeeze in an overnight adventure and let me know what you got up to.
Right, I'm off to have an adventure…