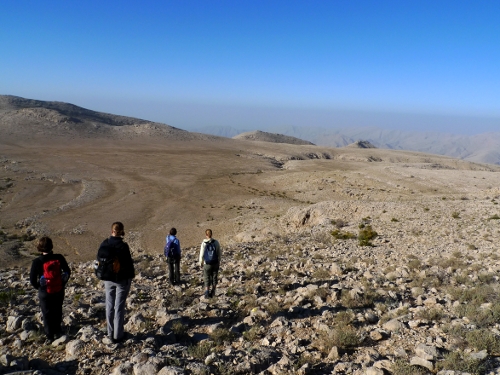 Aside from supporting charities, the most common purpose given for undertaking expeditions, like travelling to a pole or climbing a big mountain, are to inspire and motivate other people.
These are good and valid aims in most instances. I myself am forever inspired by the endeavours I read about and they provide constant motivation for me. In turn, I hope that some of the adventures that appear on this website provide a little of the same for you.
When I first built the site I did my best to make the expeditions in my portfolio sound impressive so that people would respect me and take me seriously. That's important to an extent. I need some credibility and I think that it's right to do justice to each project. It's taken me a long time to reach this conclusion but I now realise that this is where the props should stop.
The primary aim of my website is to encourage people to get outside having adventures (you could call this "inspiring and motivating"). I think this is far better achieved by illustrating not how hard a trip was, how dangerous and extreme or what incredible fitness, expertise and daring were required; but instead through an honest account that highlights both the tough stuff and the easy bits.
How can you simultaneous claim that you want to motivate others to try great things then create an image of your expedition that is elite? Rather than surrounding a trip in an air of mystique that makes it seem impossible to replicate, why not just tell people what it actually involved?
The more you exaggerate the claims of the insurmountable difficulties and incredible feats of heroism required to overcome them, the more you make people think twice about trying it for themselves.
There's a balance to be struck, of course, in that daring feats inspire more than routine activities. But you can be audacious and honest at the same time.
If you want to motivate then separate ego from your account. Stop exaggerating.