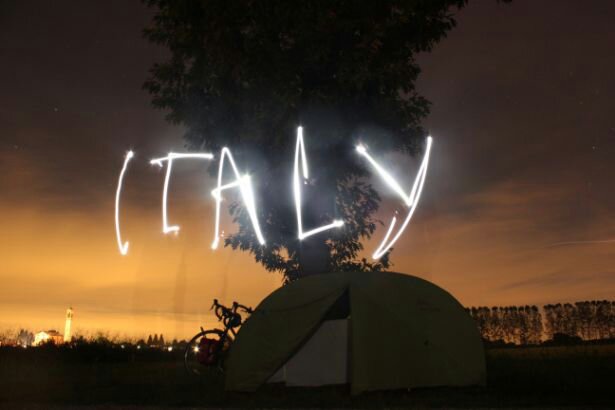 The definition of 'literally' was recently amended so that it can now be accurately used to mean metaphorically: a change which provoked the wrath of my more pedantic Facebook friends. Status updates from the Outraged of Facebook declared that they were hopping mad, or seeing red, or speechless in disbelief (literally).
A word whose definition has been similarly subverted over recent years is 'random', from its more conventional meaning of being without pattern, to being used to describe something or someone a bit different or unpredictable. Whatever definition you opt for, it can be applied to Italy – which is a rather circuitous way of saying that Italy is somewhat unusual, in a haphazard sort of way.
This is a country whose people elected a leader who said in 2011: "When asked if they would like to have sex with me, 30% of women said, 'Yes', while the other 70% replied, 'What, again?". It is difficult to imagine Mr Cameron making a similar statement, or indeed the women of Britain giving a similar response. It is a country where signs for 'sexy shops' appear every few miles along the main roads, despite being a predominantly Catholic country.
Away from Berlusconi and the sordid, it is a country with automatic milk dispensers: machines in town centres, markets and at the end of farm tracks which give out cold milk, whether you need a gallon or just a splash for your coffee. (Seriously, who buys just 20ml of milk? And why just milk? Why not orange juice, or ketchup, or even bread?).
Our one experience with public transport continued the theme. Waiting for a bus in Venice to take us to our campsite, there appeared to be no system, with no signs to indicate which stop we should wait at. We asked the information officer, whom we had just heard telling another confused tourist that he couldn't help with general information as he only dealt with buses, and he waved his hand toward the car park saying it should appear somewhere over there. Pressing for specifics, he brusquely answered that he had no way of knowing what time a bus would arrive, what number it would be or which stand it would go to. His job as bus information officer was solely to point people at the car park.
As cyclists, one of the most random things we found were road signs. A sign would confidently state 'Milano 25Km', causing us to speed up, aiming to get there for lunch. Five hundred metres down the road, we would see 'Milano 34Km'. Another few metres, we might be back down to 'Milano 23km'. This game would continue all day, until we resigned ourselves to fate, accepting that we would arrive when we would arrive. We concluded that when coming up with the distances to include on a road sign for a particular town, the Italian workman or workwoman used a piece of string, a ruler and a globe.
However, despite its faint air of chaos, Italy was lovely. We pedalled past hundreds of crates piled high with harvest apples near Verona, with streams of farm labourers passing our camp spots in the evening on their way home. We swam in beautiful Lake Garda, later taking shelter in a deserted boat shed as a storm whipped up waves and thunder crashed around our heads. We pushed our bikes through ancient town squares, where cobbled streets spoke of centuries gone by and the sun illuminated the warm stone buildings.
Above all, we loved the music of the language. Tim spent hours speaking pseudo Italian as he cycled along, reciting any Italian words he could think of, along with any other words which could be spoken in an Italian accent, complete with hand gestures learned from the Godfather. It was utter rubbish, but his own tribute to the expressiveness of the tongue, and to Super Mario Bros. And of course, we ate like kings, gorging ourselves on pasta, gnocchi and discounted Lindt chocolate.
So, Italy, you were at times frustrating, and definitely a little chaotic, but you were a pleasure. For the cycle tourist, it is a beautiful country with great food, decent weather and plenty of entertainment value in an ex-prime minister who is – literally – a dog on heat.