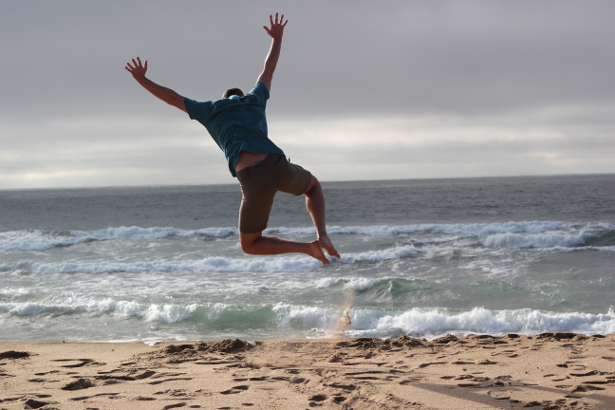 ***UPDATE: You can now join our Strava group to log your miles here***
Have you resolved to get fit this year?
Have you started January determined to lose weight, tone up and feel healthier?
Or are you just looking for a challenge to fill the coming months, that will fit around your normal life?
Fear not, Next Challenge fans, we're here to help.
Regular readers of this website will know that Tim and I have just returned from a 16-month cycling trip, covering 13,000 miles around the world. We're fit, but it is a very specific type of fitness. Stick us on a heavy bike and we can pedal for hours – but ask us to run stairs or walk up a mountain and we're in trouble.
We want a change from cycling and we want to get our running legs back. I have therefore set us the challenge of running the equivalent of a mile a day throughout 2015. This is enough to get us moving, but should be easy enough to fit around all the other commitments we have taken on since arriving home. To take account of busy days, rest days or illness, we have agreed that we will run the equivalent of a mile a day, meaning we could have a week where we do, say, a 3-miler and a 4-miler.
Care to join us? Through Facebook, we have already signed up a few friends and family, but the more of us doing it, the greater the motivation to continue. We could even do a joint running event together. Add a comment at the bottom of this post or find us on Facebook to let us know that you're getting involved. It doesn't matter that we're already a few days into 2015 – simply start now.
New to running?
There is plenty of advice for beginners or for those starting running again after a long break here. The best advice we know is to start slowly – alternate running and walking or even just start off by power walking your mile. You might struggle with the whole running thing at first but after a few weeks, things WILL get easier and you WILL start to enjoy it – or your money back.
Tim has also compiled some useful running resources here.
We'll post plenty more blog posts over the coming months about this challenge, including ways to keep running interesting. In the meantime, happy running and let us know if you're keen to get involved.