Voting ends tomorrow in the competition for which I've been shortlisted.
Hopefully you have already voted for me but, if not, I'd be very grateful if you'd take 30-seconds out of your day to do so.
Only two candidates go through but the website indicates it's not based on votes alone but rather a more broad judgement from the panel of who has the strongest entry.
This is a roundabout way of asking for one more favour…
Please would you log onto my profile and say something nice about me?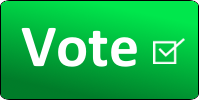 [Green button works for adding comments too!]
The other candidates have dozens of supportive comments and I can't help but feel this won't reflect well on the strength of my application.
This is silly, I know, but if it helps get my team of Olympic athletes to the South Pole then I am willing to suck that up.
Thanks for your help.