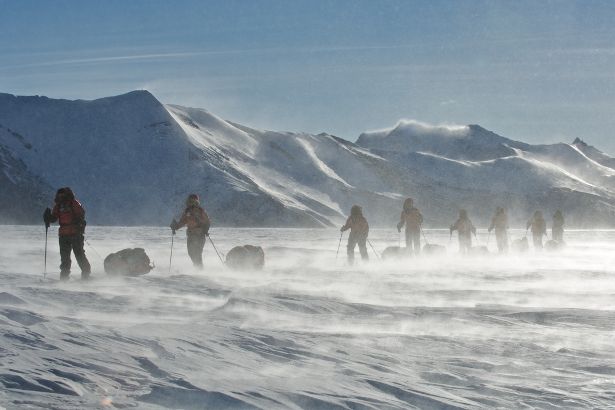 Skiing to the South Pole is largely a long slog. It does not require running a mile in five minutes or performing forty chin-ups but it does need you to walk for many hours a day pulling a heavy pulk.
Below are some basics on how to go about preparing for an expedition to Antarctica.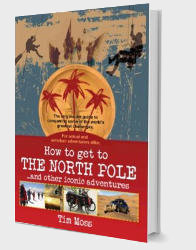 This is an edited excerpt from the How To Get To The South Pole chapter of my new book: How To Get To The North Pole And Other Iconic Adventures.
Dragging tyres to build strength
This is the quintessential training method of the polar traveller. Tie a bit of rope around an old tyre or two (or three, or four), attach it to your waist and start walking.
Tyres aren't as heavy as laden pulks but, laid flat, they create a lot of friction and thus give a similar effect. You can get a proper pulk harness, use an old climbing harness or wear a rucksack with a good waist belt. Bags of sand and large vehicles (brakes off) are possible alternatives.
Learning to ski efficiently
It is easy to learn and difficult to master. Improving your technique should make life easier but failing to do so is unlikely to scupper your chances. A training option for those who don't live in Scandinavia is to try roller skiing.
Adapting to the cold
It is questionable whether ice baths, sitting in a giant freezer or sleeping with the windows open in winter will actually help your body prepare for the cold but they might be interesting or useful experiences.
How to Get to the North Pole:
and Other Iconic Adventures
Newly published for April 2012