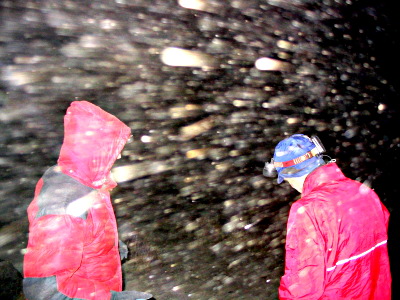 People keep asking me what I do and how I fill my days. The truth is, I'm never quite sure. But here are a few of the projects I'm working on at the moment (and another great excuse to write "1 more blog post that starts with a number"):
–
1. Rickshaw Britain
Early next summer, I intend to cycle around the country in a rickshaw to raise money for Special Olympics GB. I came up with the idea over four years ago whilst sat brainstorming on a train somewhere in Siberia. I'm doing it because I like cycling and I like adventures. The rickshaw gives me a good excuse to do both and a story with which to raise some money and awareness for charity on an otherwise somewhat silly venture.
I have a rickshaw kindly offered by Bug Bugs and I've spoken with the Special Olympics about my plans. I've done a wee budget and reckon it'll be easier to just save up some pennies rather than spend my time seeking sponsorship. I do not, however, have a route. I originally thought about Lands End to John O'Groats but now I think that transporting a wheeled vehicle around seems complicated and unnecessary. So, perhaps I'll just start and finish in London. Suggestions welcome.
–
2. Kaspersky Commonwealth Antarctic Expedition – www.kasperskycommonwealthantarcticexpedition.com
I'm working as UK Support for a group of eight women from different Commonwealth countries who are, at this very moment, skiing to the South Pole. It's turned out to be quite a big task.
I receive daily voicemails from them which I use to update their website along with some other information; I send out regular press releases and bulletins to media contacts and supporters (although I'm hugely thankful to Kate for handling most of the PR); they phone me from the ice every three days to pass messages to and fro, and set up interviews; and I'm the point of contact for their sponsors (Kaspersky Lab), interested supporters and for any thing else that needs doing.
I'm also helping to organise a free event that you can come to at the National Geographic Store in London, on December 29th.
–
3. Egg & Spoon Race – www.eggandspoonrace.com

I'm organising an event in December that you should enter. It's "an urban adventure with an egg and a spoon" – a race through the streets of London with the aim of getting people outside and having a bit of fun. I've put it together with a couple of friends as a way of raising money for a charity with which we're connected but also as a trial run for some future events. A possible way to make my lifestyle sustainable whilst still working on something fun and a little bit adventurous.
Sign up. It's only £11 and five of that goes to charity.
–
4. Tim & Thom TV
If you know about any of my adventures then you'll know who Thom is . Our silly ideas often start with a cryptic text message (like the time I asked him what his post code was and we ended up doing a 14 hour triathlon) but when "Tim & Thom TV. Details to follow" flashed up on my phone, I figured it was just a joke…
Oh, how naive!
Thom's into film making so we've decided to combine a penchant for daft adventures with some videography practice. There's not much more to it than that. It's just a good excuse to hang out with my mate and get up to some old fashioned mischief.
–
5. 2012 Inspire South Pole Project
This is a bit of a bigger project and its fruition is not entirely in my hands so I'm reluctant to bang on about it too much. Especially after what happened with my planned North Pole trip. But, the gist of it is that I'm trying to combine the 100th anniversary of Scott's Terra Nova expedition with the London 2012 Olympics and all of its positive messages.
I'm a big fan of the Olympics (Booo! to all the naysayers) and I think an expedition with some Olympic athletes (and I include in that, Paralympians and Special Olympics Athletes) would be a great way to reinforce London's aims of inspiring people and encouraging participation and inclusivity.
–
6. The Mile
When I was studying in New Zealand, I decided to go down the gym and try to run a 4-minute mile on a treadmill. Doing some calculations on the walk to the gym I realised that the treadmills didn't go fast enough and took that as a sign that it was a silly idea.
But the idea has lodged in my mind and I'm tentatively beginning the first few steps towards running a fast mile. I'll never do it in 4 minutes. I've only just started looking into it and can already tell that's an incredible time. But that's not what it's about.
I've never really had to train hard for anything before. Sure, learning to swim and get in shape for my triathlon last year took a lot of time and effort, but I only had to keep going. I didn't have to go hard or fast. I'm not very good at that and I'm not sure I've got the motivation for it so this will be new ground for me.
Maybe I should start a sweep stake on how fast I'll get? Start the bidding at 6 minutes 5 seconds. That's what it took the first and only time I've tried it.