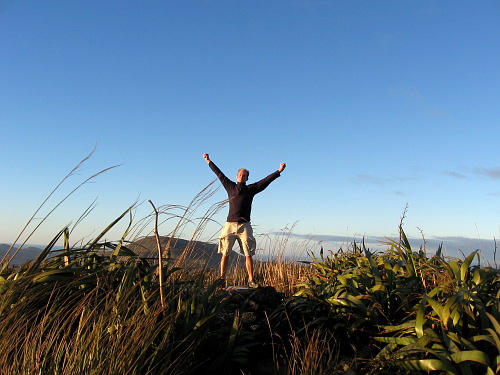 On more than one occasion in recent weeks, I have had to pinch myself to check that this is real. Emails, phone calls and encounters that just keep blowing me off my feet. I've been so lucky to meet so many impressive people recently that I thought I'd compile a list:
–
1. Phil Packer – This man sets the benchmark for "charity challenges".  Following a spinal cord injury whilst serving in Iraq, Phil was the last man to finish the London Marathon, rowed to France with Al Humphreys and climbed El Capitan with Andy Kirkpatrick. Of all the people I've met recently, Phil left my mouth fixed in a smile and fists clenched in fists for the longest as I strutted through Hammersmith on cloud nine.
2. Kate Rew – This chance meeting came when my friend finished an organised swim off the south coast and found herself locked out of her car in a swimsuit. Thankfully, the founder of the Outdoor Swimming Society was on hand to help! I got introduced and, for reasons now inexplicable, declared in my opening email that I took cold showers every day and wanted to get more involved with the OSS. I've since written an article for them and jumped into a 6-degree lido where I met…
3. Ben Fogle – He was taking his trunks off and it seemed like the ideal time for an introduction (well, he certainly wasn't going to run anywhere!). He'd just given a speech to the OSS (above) about his experiences of cold water which included scrubbing barnacles off the bottom of his boat whilst crossing the Atlantic to save "0.0000001%" of their efficiency for James Cracknell's benefit, and sitting in a cold water tank for an hour whilst training for the South Pole.
4. James Hooper – The meeting with James came about in wonderful circumstances. Specifically, he sent me an email entirely out of the blue saying "Would you like to meet up?". Hmmm… yes! I'd heard of James' antics before but until we'd shared a coffee (OK, I had "Berry Tea" and he had the double espresso) I didn't know his teammate had fallen through the sea ice off the coast of Greenland and been unconscious in the water for several minutes; I hadn't heard how his expedition ran out of money halfway through until they printed loads of t-shirts and sold them to whoever they could find; and somehow the capsizing of his boat somewhere in the South Atlantic had also passed me by.
5. Marc Woods and Anna Hemmings – Absurd to put these two people into one bullet point but that just sums up how lucky I've been in my encounters recently. Marc was on the British Paralympic swimming team for 17 years and has 4 gold medals under his belt. Anna has just retired from competitive canoeing having paddled for Britain over almost 20 years and has 9 World Championship gold medals to show for it. Annoyingly, they are both very nice people too.
6. Michael McGrath – "Timothy Moss please" came the voice down the other end of the phone, clearly anticipating a switchboard. "Er… speaking", I replied. I think I was still in my dressing gown. Michael had heard about the Olympic South Pole trip I'm working on and was told that "all roads lead to Tim Moss". Flattering, although I suspect his expectations may have been raised a little high! Michael founded The Muscular Help Foundation and is the only disabled person to have reached both Poles. Absurdly, I tried to cancel our meeting because I was "too tired" (LAME!) but it turned out to be a great morning.
7. Jonathon Bradshaw – At a talk about a South Pole expedition, it was mentioned in passing that a man in the audience was going to swim the Atlantic. Sorry, what!? I made a beeline for the man in question as soon as the talk was over and peppered him with questions. I won't spoil the surprise other than to clarify that it's a really long way to swim. Jonathon's been to the South Pole and cycled to New York (via the Greenland icecap) so clearly has the mind for this sort of thing.
–
Have you met anyone interesting recently?