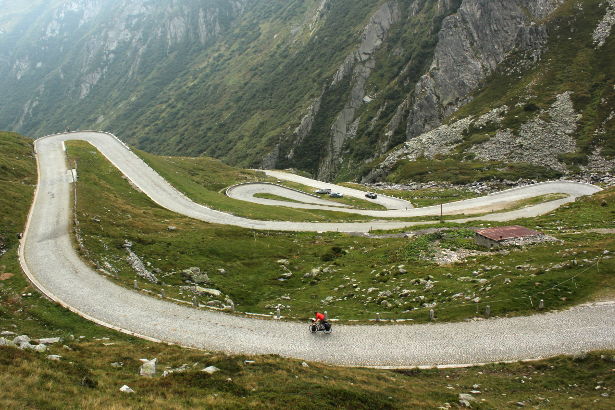 Mikey Bartley was one of the winners of The 2015 Next Challenge Grant. He is planning to cycle up a classic Tour de France mountain in the Alps, eight times in a row, on a bicycle with no gears.
Climbing Alpe d'huez on a track bike:
Crazy idea right?
by Mikey Bartley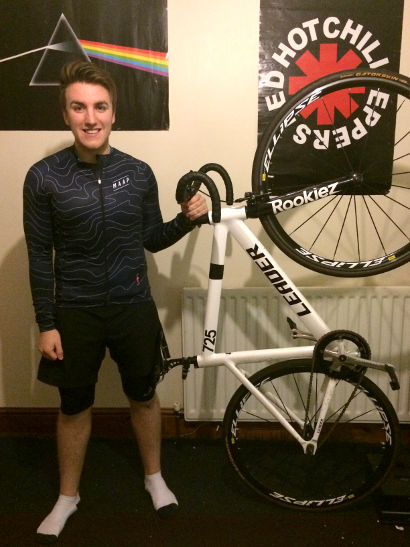 So this month I set off on a crazy adventure to try climb Alpe d'Huez eight times on a bike that was built and designed to go round in circles on a track. Why eight times I hear you ask? Because eight times up Alpe d'Huez is the same feet climbed as Mt Everest. Well, it's really 7.8 times up Alpe d'Huez to equal Everest but I rounded it up for a bit of fun.
I was inspired to do this challenge by a good friend of mine, Andy North, after he and his team rode up Mt Ventoux in 2015, in a challenge that they called 'the race to space'. After seeing this and my dad doing a charity ride between Newcastle and Leeds I was determinded to do one myself. I sat down with Andy and his friend Ben and discussed ideas for potential challenges to attempt. The main topic of conversation was around fixed gear riding. It's something I've enjoyed for a couple of years now and I wanted to integrate with my challenge.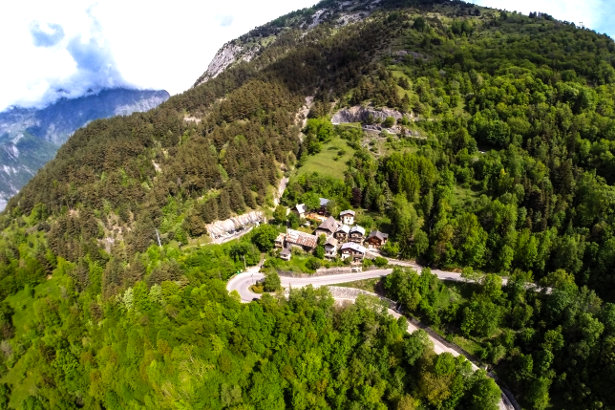 After chatting with my friends, we decided that the iconic Alpe d'Huez would be an awesome location. All that was left to do was decide how to make it even more challenging. We were going to make it harder by riding on a fixed gear bike. It has a higher gear ratio than most normal road bikes, making the steeper parts of the climb even more difficult. To go all the way to Alpe d'Huez just to ride it once didn't seem challenging enough though so I decided I'd try the climb eight times instead and 'Everest' it while I was there.
So once I had decided to climb Alpe d'Huez eight times on a fixie, there was the small matter of training for such a ride. Trying to fit all of this extra training alongside revising for law exams was extremly challenging but also lots of fun. I mixed gym work (Newcastle in winter is not great for longer rides) with riding to and from uni everyday. This, plus playing squash for a few hours a week, helped me with the cardio work that I needed to put in for the challenge.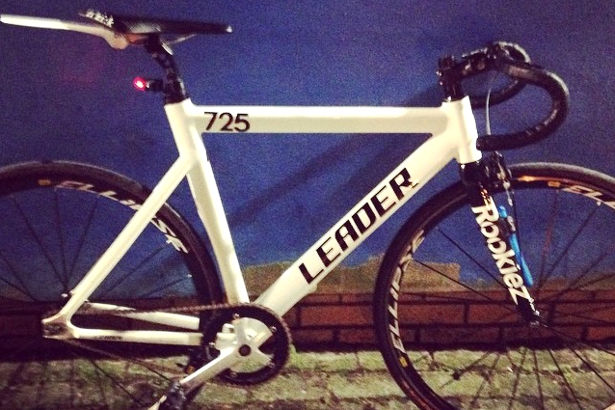 I wanted to do this ride to raise money for cancer research. I have lost two grandparents to cancer and have an Aunt who is currently going through treatment for it. As such, this cause and charity are very close to my heart.
Lastly, I would like to thank my sponsors for their support with this awesome challenge. People like Tim Moss and the other adventurers and members of the public who – through this grant – are helping young people explore the world. Also my accomodation for the week at a beautiful place on Alpe d'huez called Chalet Ribot which is on turn 12 out of the famous 21, who have been able to support me with any questions I have had. I have also received some bamboo clothing from Richard who runs Canoe Trail which is perfect for training. In addition to this I would like to thank all the people who have sponsored me on my Just Giving page, especially my Dad who has been very helpful in setting up my bike and the planning of the trip.
Mikey is supported by a Next Challenge Grant. Find out how you can apply for one yourself or even make a donation to the fund here.