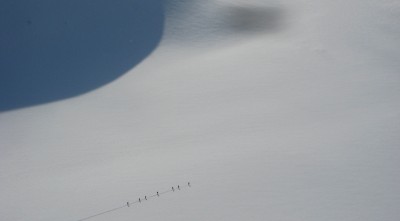 I've made the decision to pull out of the North Pole 2010 expedition.
I think it's the right one. We had a great training trip in Svalbard earlier in the month but something wasn't quite right. And, with something so monumental as walking to the Geographic North Pole, I think everything would have to be spot on.
It might seem like a drastic move and a big change to my plans but, in all honesty, it was an easy decision to make. If I wasn't 100% comfortable at this stage then how would I feel trying to raise £200,00 or out there on the ice? Still, I wish the rest of the team the best of luck. I have a huge amount of respect for you taking such a big task head on.
It leaves me out on a bit of a limb with a fairly significant change to my diary for the next year but I have some ideas up my sleeve which I hope will take care of that.