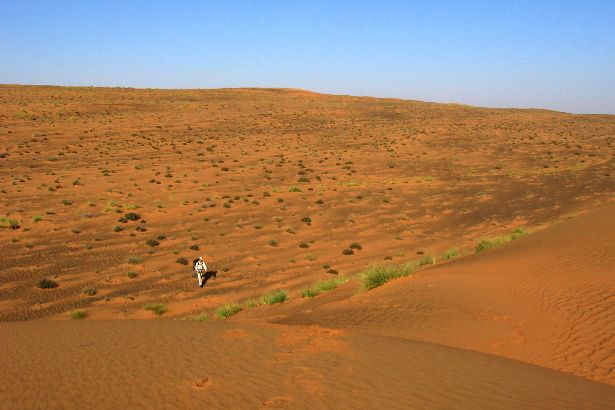 When travelling in a desert, you need to take enough water to replace that which your body loses in the hot, dry environment but you will almost certainly have constraints on the amount you can carry. Working out how much you need is both complicated and critical.
Some factors influencing water requirements include:
The temperature
How hard you are working – riding a camel on the flat will be easier than dragging a cart uphill
How long you are moving for each day
How well adapted you are – you should adapt to the heat over a few days or weeks so you might consider extra water rations at the start
Your own physiology – some people just need more than others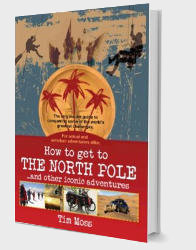 This is an edited excerpt from the How To Cross A Desert chapter of my new book: How To Get To The North Pole And Other Iconic Adventures.
Thirst alone is not a reliable indicator. Just as your body will want to stop running halfway through a marathon even though you know that finishing is well within its ability, your body will crave water when it is actually capable of continuing without it. You need to learn to read your body better than it can read itself.
A better method for keeping track of your hydration levels is to check the colour of your urine – dark yellow means you are not drinking enough and transparent, on a desert expedition, probably means too much.
Limiting water intake whilst exerting yourself in hot conditions is a potentially very dangerous game. There is no definitive way to determine how much water you will need each day and there is no substitute for testing your body in advance.
Finally, when calculating your requirements, do not forget to factor in water for cooking and washing if you plan to do either.
Replacing minerals to avoid dehydration
In loose terms, dehydration is a loss of water and/or a loss of electrolytes – a group of minerals that your body needs to function properly – both of which happen when you sweat.
The main minerals lost through perspiration are:
Potassium
Magnesium
Calcium
Sodium
There are many ways to replace these minerals, of which sodium you will need most. Eating a decent spread of food should cover most of it – check the labels – and you can supplement your intake with:
Powdered sports drinks – check that they actually contain the useful minerals rather than just sugar.
Electrolyte replacement tablets – like sports drinks but without the sugar.
Rehydration salts from a pharmacy – they may not taste as nice as sports drinks but they are a lot cheaper.
Unrefined salt – processed table salt may only give you the sodium but the unrefined stuff will cover all four of the basic minerals and more
How to Get to the North Pole:
and Other Iconic Adventures
Newly published for April 2012