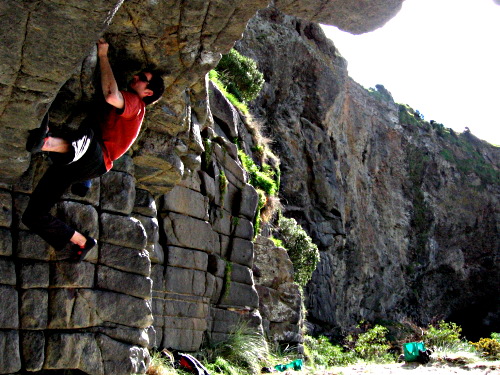 Wan-der-lust (noun): a strong, innate desire to rove or travel about.
This is a term familiar to most people, both as a definition and as a feeling. But it doesn't cut it for me. I think there's a better one.
Wanderlust is primarily about "the travel bug" but the magnetic force that acts on me is more about adventure than pure travel. They often overlap but they needn't. Swimming the Solent and running up lots of stairs, for example, sated me for some time but I think neither the Isle of Wight nor the attic of the RGS would qualify as adventurous travelling in the 21st century.
So what is it then? Try this:
"Mo has a vivid and precise expression for what drives him – and most other climbers – to court discomfort; he calls it 'feeding the rat'. When he got back from Roraima, his rat was well and truly fed, but he himself looked thinner and more wasted than I had ever seen him. Even so, within a few months he was back brooding about another expedition"
That excerpt comes from the excellent 'Feeding the Rat', written by Al Alvarez about the british climber Mo Anthoine.
Wanderlust goes with travel. The rat is about quelling the beast within as it champs at the bit for its fill of adventure, in whatever form it takes.
Whatever you do, don't starve it for too long.