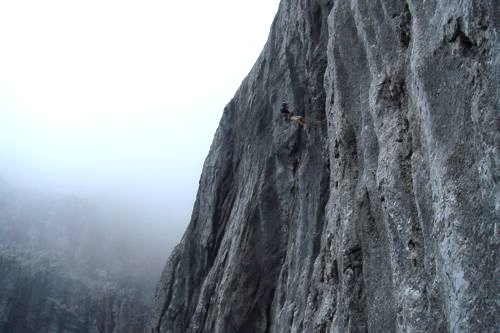 I often receive emails asking for advice on fundraising and finding sponsorship for expeditions and I often find myself thinking the same things: Why do you want a sponsor? Wouldn't you rather be on a cheap expedition than begging someone to fund an expensive one? Have you consider the alternatives?
To save me writing a fresh email every time, and so that you can skip to the bottom without feeling rude, I've put my thoughts below.
Ask yourself the following seven questions. If you'd still like a hand at the end of them, drop me an email.
Do you really need the money? Is it really that expensive to feed your rat? If you can do an expedition without the soul sapping search for sponsors then I would highly recommend doing so.
Can you self fund? If you can can fundraise by doing overtime at work, eating out less and selling old clothes at a car boot sale then try that instead.
Do you deserve it? You are asking someone to give you thousands of pounds of their money (if it's less than that, please go back to Q1 and Q2). If you're not 100% convinced that it's worth their while then consider whether you should be asking in the first place.
Have you applied for a grant? There are plenty out there and they're much easier to get than corporate sponsors. Try the Royal Geographical Society, and the their excellent list of grant giving bodies. The British Mountaineering Council (BMC) has a good list for mountaineers too. (Please add any other sources in the comments section below)
Are you under 25? Then you have even more grant options in addition to the above. Try these to get you started: Allan & Nesta Ferguson, Lord Mayor's 800th Anniversary Award, The Gordon Foundation and The Vandervell Foundation.
Can you get sponsorship in-kind? It's much easier to get freebies from companies than it is to get cash. If by doing this you could keep costs down sufficiently to be able to self fund then save yourself the bother of seeking cash sponsors.
Do you really need new kit? It's easy to assume that you need the latest equipment for whatever you're planning but oftentimes that's nonsense. If you can make do with what's available cheaply or in your cupboards then give that a go.
Answered all of those questions and still looking for a sponsor?
Get in touch
and I'll see if I can help.