My book about about cycling around the world is almost finished.
However, I still need to decide what goes on the cover, and that's where you can help.
I've made a shortlist of four different designs and I would like you to vote for your favourite.
It's hard for me to be objective because each of the photos holds so many memories for me. Plus, what I think looks good might not be what other people want to see on the cover of a book.
Below are four possible designs/concepts. They are just rough drafts – the photos still need some editing, the fonts and colours may change, and I still need to decide on a tag line – but hopefully you'll have an instinctive response to the ideas.
Take a look and cast your vote…
---
The draft designs
Click the images to view full-screen.
Design 1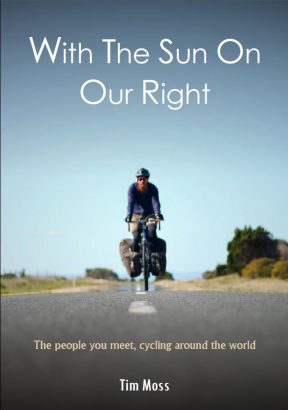 Design 2

Design 3

Design 4

---
Vote for your favourite
Choose your favourite on the form below and hit 'Submit'. You're welcome to add any other comments on the survey form or in the comments section at the bottom of the page.
If the form above doesn't work for you, just add a comment below with your preferred design.