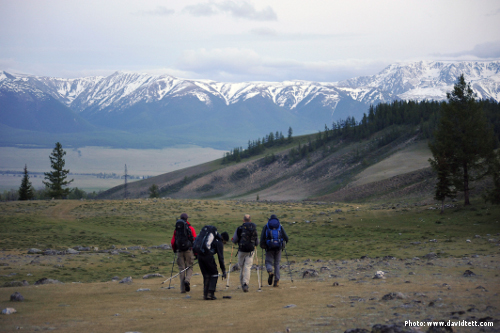 I read a great feature in the Guardian recently with hundreds of tips from authors for aspirant writers. You can read the full list here but I've quoted a few of my favourites below:
Jonathan Franzen
Interesting verbs are seldom very interesting.

Elmore Leonard: Using adverbs is a mortal sin
Keep your exclamation points ­under control. You are allowed no more than two or three per 100,000 words of prose. If you have the knack of playing with exclaimers the way Tom Wolfe does, you can throw them in by the handful.

Diana Athill
Cut (perhaps that should be CUT): only by having no ­inessential words can every essential word be made to count.

Margaret Atwood
Take a pencil to write with on aeroplanes. Pens leak. But if the pencil breaks, you can't sharpen it on the plane, because you can't take knives with you. Therefore: take two pencils.

Roddy Doyle
Do keep a thesaurus, but in the shed at the back of the garden or behind the fridge, somewhere that demands travel or effort. Chances are the words that come into your head will do fine, eg "horse", "ran", "said".

Helen Dunmore
Finish the day's writing when you still want to continue.

Geoff Dyer
Never worry about the commercial possibilities of a project. That stuff is for agents and editors to fret over – or not. Conversation with my American publisher. Me: "I'm writing a book so boring, of such limited commercial appeal, that if you publish it, it will probably cost you your job." Publisher: "That's exactly what makes me want to stay in my job."

Anne Enright
Imagine that you are dying. If you had a terminal disease would you ­finish this book? Why not? The thing that annoys this 10-weeks-to-live self is the thing that is wrong with the book. So change it. Stop arguing with yourself. Change it. See? Easy. And no one had to die.

Esther Freud
Cut out the metaphors and similes. In my first book I promised myself I wouldn't use any and I slipped up ­during a sunset in chapter 11. I still blush when I come across it.

Neil Gaiman
Finish what you're writing. Whatever you have to do to finish it, finish it.

David Hare
Never take advice from anyone with no investment in the outcome.

PD James
Open your mind to new experiences, particularly to the study of other ­people. Nothing that happens to a writer – however happy, however tragic – is ever wasted.

AL Kennedy
Be without fear. This is impossible, but let the small fears drive your rewriting and set aside the large ones ­until they behave – then use them, maybe even write them. Too much fear and all you'll get is silence.

Hilary Mantel
First paragraphs can often be struck out. Are you performing a haka, or just shuffling your feet?

Michael Morpurgo
Ted Hughes gave me this advice and it works wonders: record moments, fleeting impressions, overheard dialogue, your own sadnesses and bewilderments and joys.

Andrew Motion
Honour the miraculousness of the ordinary.

Joyce Carol Oates
Keep a light, hopeful heart. But ­expect the worst.

Annie Proulx
Rewrite and edit until you achieve the most felicitous phrase/sentence/paragraph/page/story/chapter.

Philip Pullman
My main rule is to say no to things like this, which tempt me away from my proper work.

Ian Rankin
Learn what criticism to accept.

Will Self
Regard yourself as a small corporation of one. Take yourself off on team-building exercises (long walks). Hold a Christmas party every year at which you stand in the corner of your writing room, shouting very loudly to yourself while drinking a bottle of white wine. Then masturbate under the desk. The following day you will feel a deep and cohering sense of embarrassment.

Helen Simpson
The nearest I have to a rule is a Post-it on the wall in front of my desk saying "Faire et se taire" (Flaubert), which I translate for myself as "Shut up and get on with it."

Michael Moorcock
Ignore all proferred rules and create your own, suitable for what you want to say.