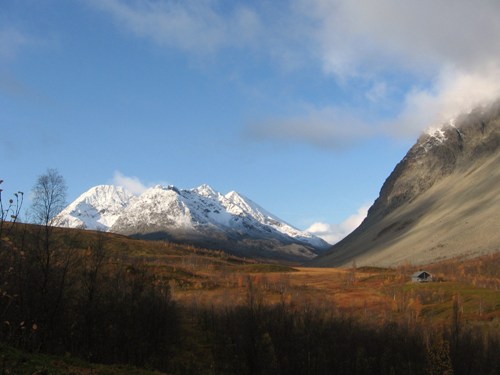 A generous relative gave me a £100 cheque for Christmas.
If you follow this site much then you'll know that money is not my greatest asset at the moment and thus I didn't feel I could blow the cash on a frivolity. Equally, I hate watching gifted money seep into daily life, groceries and bills.
Alongside this thought process (a little insight into my slow-working brain here) was the growing sense of irony that I had given up my job to pursue a more adventurous lifestyle and yet, looking ahead to a new year, it was impossible to plan a trip because I didn't have a income source.
And then I slapped myself hard around the face with a wad of £20 notes. Well, five to be precise.
You don't need loads of money to have an adventure! Practicalities shouldn't impede wanderlust. What have I been writing about all this time if not that? The rat can be fed on a pittance.
So, here is my plan:
In a week's time I will step out of my front door with a rucksack full of kit and a wallet full of twenties (again, that would be five twenties) to see what I can get up to. I don't want to have anything much planned beyond that because I'd like to keep it open and free. But I have set myself a few "generic adventure objectives" to keep the interest and challenge element alive. Here's what I've got so far:
Climb a mountain
Sleep under the stars
Swim outdoors
Hitch-hike
Leave England
Stay in the UK
Take some new photos for this blog
Avoid familiar areas, aim for new ones
Get back in time to give a talk on February 23rd
Have an adventure
What else should I include? Do you think £100 is enough for all of this?