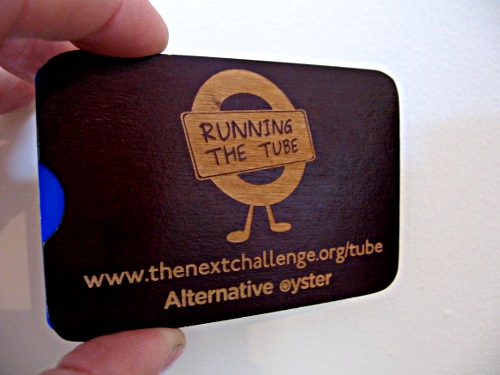 "I think we should do it", Laura said, determined.
And everything changed. With the acceptance that it was happening, my body put itself into the appropriate gear and set about moving its way north west to Stanmore. Through the crowds by the London Eye, over a busy Westminster Bridge and a busier Parliament Square. Amidst picnic-ers in St James Park, through traffic on the Piccadilly and into a shop for supplies.
Sat on the floor outside, like two homeless people with uncharacteristically bright t-shirts, we rummaged through packaging to fumble food into our mouths and laugh at our choice of pastime for an otherwise pleasant Sunday afternoon.
Coming up Baker Street Laura's knee pain returned. Hobbling towards Swiss Cottage it was clear it wasn't going anywhere, leaving us with three choices: 1) Pop some painkillers and press on. 2) Go home. 3) Walk. Option one was stupid and option two wasn't really an option at all. So we set about walking.
We'd been out for a long time. We set off at lunchtime and could now see the sun setting behind Wembley's arches. The start had been a mess of navigational blunders and boat delays and all the time we were wondering how far we had come. We knew the track was 23 miles but the discrepancy between such measurements and the actual distance overland varied greatly, and we were both a little concerned that our protracted day would not be justified by the distance . We plodded onwards through areas that felt increasingly less like London with each step until we arrived at Stanmore after almost nine hours of walking and running.
Hurriedly, we checked the GPS which had been tracking our progress through the day but the battery had died and we had to make do with stuffing ourselves with fish and chips on the Tube ride back amongst revelers returning from a gig at the stadium, before we found out how far we'd gone. At Laura's house, glugging pints of cold Vimto, I'd almost forgotten about the GPS track when she plugged it into the wall to charge.
"How far?", I asked, and vindication came in two words:
"38 miles"
I'm running the length of every Tube line in London with my friend Laura Tomlinson. We are raising money for the British Lung Foundation. You can read more and follow our progress here