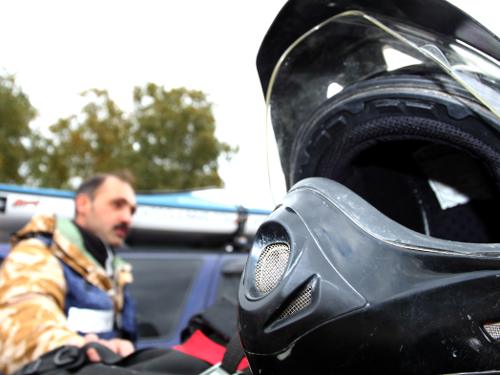 Just a brief post to recommend an expedition contact in Khabarovsk in the Russian Far East.
That's way out east near the end of the Trans-Siberian railway, close to Khomsomolks-on-Amur, not far from Vladivostok and Sakhalin, and not a million miles from Kamchatka.
Vladimir Chebanov, World of Adventures
I used Vladimir to help with an expedition of Sarah Outen's. He fixed us up with a jeep and driver for a week and was generally very helpful, finding someone to fix a broken fibreglass kayak, arranging a sports massage, and helping with importing equipment. He also speaks good English.
He organises his own trips (particularly on quad bikes), owns a well-stocked outdoor equipment store in town, and can help with all the sorts of things you'd expect from a fixer.
If you need any other help in that area of the world then please drop me a line.