Warning: This article is a shameless attempt to get you to buy one of my books for Christmas.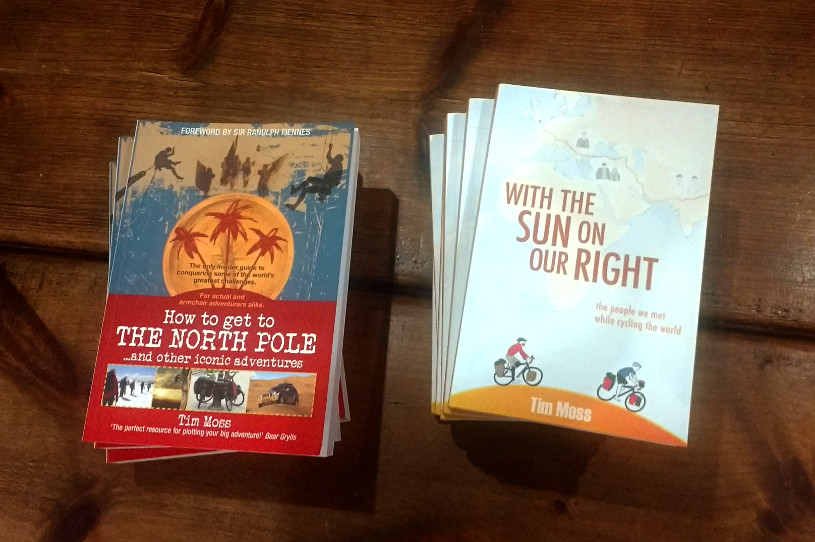 I published my second book earlier this year – With the Sun on Our Right – about the people my wife and I met while cycling around the world.
When I looked in the garage on the weekend, I realised that I am down to my last box of stock. That means there are less than 30 copies left.
If you would like one of those final copies, you can order them online here.
The book is not about cycling, it's about the countries we visited and the people who shaped our journey. In other words, it's probably the best Christmas gift you've never bought.
Here are some nice things that readers have said about it:
"I have read books about travelling before and found them interesting, however what I read in this book was so much more than that. It provides a brilliant first-hand account of the wonders that can be found in a variety of countries and landscapes but also, within the people who live there. It is that that makes this book stand out from the rest, the heart-warming interactions between Tim, Laura and the people they encounter."

"There are a lot of good travel books, lots about cycling but few capture the pleasure, joy and occasional pain in such a delightful way. Lots of detail and unafraid to address some seriously tough subjects. Great read… just don't blame Tim and Laura if your feet start itching"

"Very honest and real and was not glossed. Tim's context for the trip and challenges to get there were pretty inspirational. More please!"
All orders come signed and with 50-pages of bonus material.
Click here to order a copy of 'With the Sun on Our Right'
If that sales pitch doesn't do it for you then here are two other amazing books and perfect Christmas presents…
---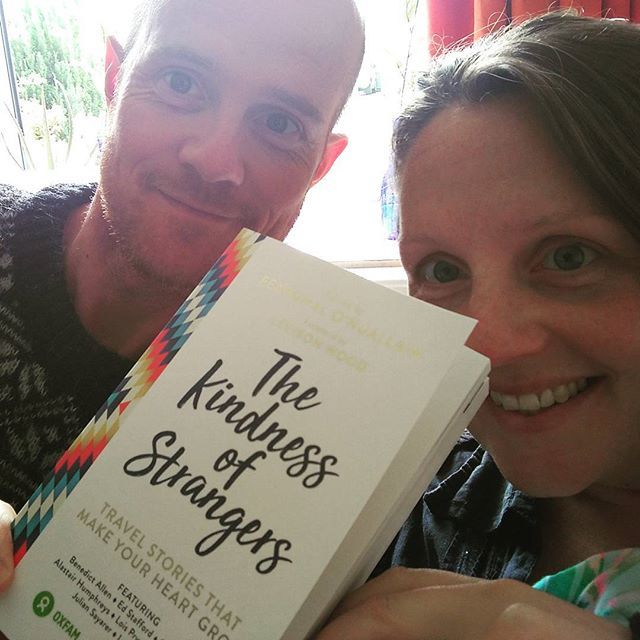 Published earlier this year, The Kindness of Strangers is a collection of stories from a dozen or so different adventurers.
There are chapters from Benedict Allen, Ed Stafford, Sarah Outen, Alastair Humphreys, Lois Price, George Mahood, Julian Sayarer and Leon McCarron. And one by me and Laura.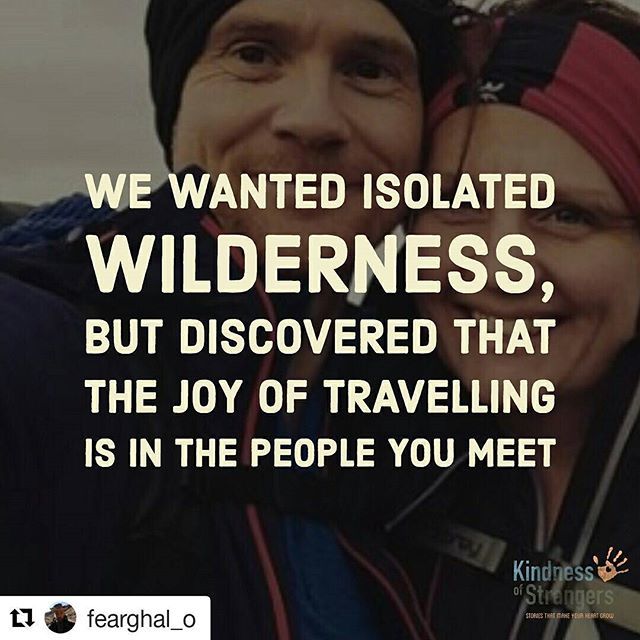 Click here to buy 'The Kindness of Strangers' on Amazon
---
My first book was a collection of guides to some of the world's great expeditions, like rowing an ocean, crossing a desert, climbing an unclimbed mountain and cycling around the world.
I spent months and years researching it, in an attempt to answer all of the mysteries that surround these big adventures. It has contributions from over 50 different adventurers.
If you're into celebrities, then the foreword is written by Ranulph Fiennes and the book is endorsed by Bear Grylls. My mum also likes it.
Here's what people said about it:
"An excellent book" – Sir Ranulph Fiennes

"The perfect resource for plotting your big adventure" – Bear Grylls

"Highly recommended" – Adventure Travel Magazine

"Tim clearly knows his stuff" – Sidetracked Magazine

"The bible for polar planning" – Conrad Dickinson, Polar Explorer

"The bible for outdoor adventure travellers" – Outdoor Minded Magazine

"Want to know how to row an ocean? Read this. " – Roz Savage, Ocean Rower

"I'm unlikely to undertake any of these adventures, but if I did then I'd use this book" – Amazon reviewer

"I wish this book had been around when I began my first polar venture" – Ann Daniels, Polar Explorer

 "An excellent concept done very well" – Stevie Smith, Adventurer

"Both informative and entertaining" – Jason Lewis, Adventurer

 "It's my current loo reading" – Alastair Humphreys, Adventurer
I only have a handful of paperback copies left. Alternatively, you can buy individual chapters as ebooks here.
Click here to by 'How to Get to the North Pole and Other Iconic Adventures'