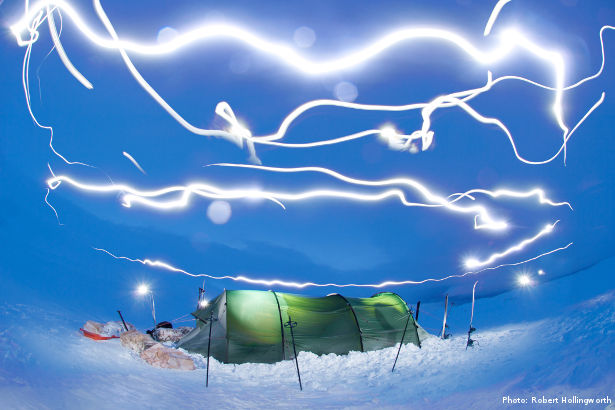 Mike Thornewill has completed coastal expeditions to both the South and North Poles. Here he shares some recommendations on glove combinations for use on South Pole expeditions.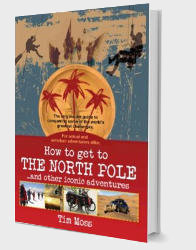 This is an edited excerpt from the How To Get To The South Pole chapter of my new book: How To Get To The North Pole And Other Iconic Adventures.
Skin Layer
A thin, basic and inexpensive poly-propylene lightweight 'contact' glove.
Working Glove
Must be windproof and have a surface that easily sheds snow. Choose lightweight, breathable and a comfy fit. This layer must not be bulky because it has to slide easily inside large over-mitts. A little bit of grip on palm is helpful, but too much is not. For an idea of thickness, consider a cycling glove.
Over-Mitt
Go very large and very warm. Must be breathable (although avoid Gore-Tex because it does not breath well at cold temperatures). A fleece lining is ideal but avoid down filling as it retains moisture.
Extra large snowmobile gloves work particularly well. I buy synthetic snowmobile mitts from Weaver & Devore for around 35 Canadian dollars.
Just don't let them blow away…!
Read more at www.polarchallenge.org
How to Get to the North Pole:
and Other Iconic Adventures
Newly published for April 2012