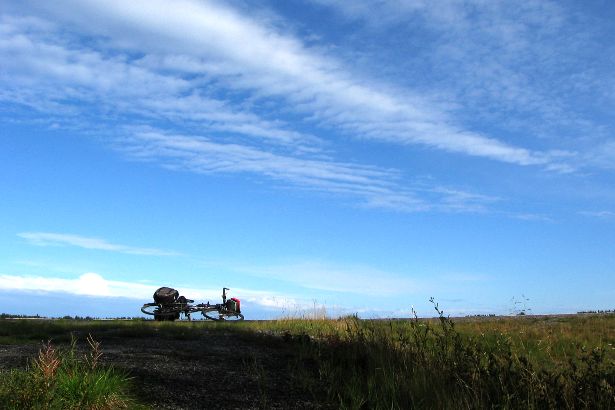 For the How To Cycle Around The World chapter of my book, I contacted some of the world record breakers for their advice to aspiring cyclists. I also had a few other long-term-cyclist contributors too.
The list of who features is below.
Round-the-World Cyclists
Mark's record attempt was made into a BBC documentary called 'The Man Who Cycled the World'. He has since cycled the length of North and South America, climbed the highest mountain in each, and rowed to the Magnetic North Pole.
James used his record attempt as a way to raise over £100,000 for the charity 'What's Driving Parkinson's?'. He (unofficially) broke Mark Beaumont's record by 19 days.
Under the bold title of 'This Is Not For Charity', London cycle-courier Julian set a new unofficial record less than a year after James Bowthorpe's circumnavigation. He argued that cycling is a step in the right direction for improving modern society.
Tom Allen spent three and a half years filming himself cycling around the world. After his return to the UK, his footage was turned into the feature length film 'Janapar'. Tom contributed a section on self-filming a cycling expedition.
Alastair spent four years cycling 46,000 miles around the world. He funded the trip with £7,000's worth of accumulated student loans. Since then he has walked across India, completed a crossing of Iceland using inflatable rafts, and run the Marathon des Sables. He is now a full-time adventurer and author, and has written five books about his experience. Alastair provided the 'Day in the Life of a Round-the-World Cyclist' story.
Rob Thomson cycled 12,000km from Japan to the UK on a recumbent bicycle and although he decided to return to Japan by skateboard – he holds the record for the longest such journey – he is still an avid cyclist. In the book he shares his advice on bicycle maintenance for a long tour.
Peter Gostellow and Friedel and Andrew Grant also feature.
Twitter Cyclists
In addition the above cycling-contributors, I collected 'top tip's for the cycling chapter through Twitter. I asked what one piece of advice people would give for someone considering an around-the-world bicycle tour.
Thanks to the following people for their contributions:
How to Get to the North Pole:
and Other Iconic Adventures
Newly published for April 2012