My new book – How to Get to the North Pole: and Other Iconic Adventures – is now on sale. You can buy it from me, on Amazon or in your local book shop.
If you are so desperate to get your hands on a copy that you can't read any more then just click here to buy it now.
But for those who recognise that good things come to those who wait, below is a little more information about the book, what's in it and where you can get hold of a copy.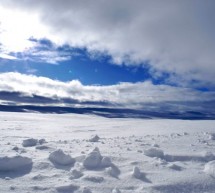 What's the book about?
The book is an armchair guide to seven different grand adventures. It has a mix of practical information for those interested in actually pursuing a particular expedition – like how hard they are, how much they cost and how to get started – as well as providing some insight for the curious and answering a few questions like: Where do you sleep on a tiny ocean rowing boat? How do you go to the loo in Antarctica? (Hint: quickly).
The chapters are as follows:

What's covered in the book?
Each chapter starts with a bit of history and background to set the challenge in context – explaining, for example, what defines a desert or where the term 'Seven Seas' originates. There's also some basic statistics about costs and difficulty.
From there I lay out some of the options available for the adventure. So, in the desert chapter you can choose between taking a camel, towing a cart and driving a 4×4; rowers can find out the differences between the major oceans they can cross; and mountaineers can learn where the unclimbed peaks lay.
The practicalities are dealt with next: How long will it take? What do you eat? What happens if it all goes wrong? Then come the difficulties you might face – capsize at sea, dehydration in the desert, flat tyres and steep hills on your bike, or avalanche on a mountainside – and how to deal with them. Finally in this section is kit: What do you wear to stay warm in Antarctica? What makes drinking water in the middle of the Atlantic? Which footwear's best in a sand sea desert?
The subsequence part of each chapter is dedicated to the costs – including realistic budgeting and the cheapest possible options – some notes on training and preparation for your expedition, and suggested first steps so that you can actually make a start.
T'here are also ideas for easier, harder and never-been-done alternatives, as well as a list of resources for finding out more.
Finally, interspersed through all of this are anecdotes and stories from adventures past – like the Russian guy who arrived on the Thames in a tiny boat at the height of the Cold War having just rowed from the Arctic, and a Briton who rocked up to a hotel in Mongolia and asked to buy a camel (they laughed at him but he still got one).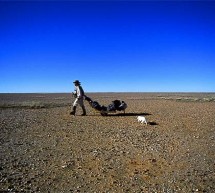 What is the book
not

?
This is not a book about the North Pole. It's about a range of different adventures, one of which happens to be the North Pole (and which happens to make for a catchy title).
It is not a dry, technical manual. You could have no knowledge of expeditions or any intention of attempting one and, I hope, still enjoy reading it.
It is not just a coffee table book. Although suitable for a quick flick through whilst sitting on the loo, it also contains a lot of well-researched practical information for anyone planning an expedition.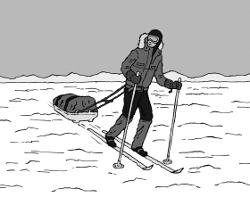 Who features in the book?
Although the bulk of the content has been written and researched by me, I also invited a number of different experienced explorers to share their stories, advice and anecdotes.
As well Ranulph Fiennes' foreword, there are 'Day in the Life' stories from Andy Kirkpatrick, Charles Foster, Sarah McNair-Landry, Alastair Humphreys and others; and expedition legends like Sir Chris Bonnington, Borge Ousland, Mark Beaumont and Bear Grylls join 50-odd other adventurers in giving their two pence-worth.
I was also helped with technical details by a number of contributors like Felicity Aston, Alex Hibbert and Sam McConnell.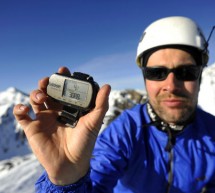 Where can I buy a copy?
Direct from the Author
The best option for me is for people to buy directly through my website. It cuts out any big-business middle-men and means you get your copy signed. I charge £10 for the book plus £2 for postage to the UK (it costs £7 for me to post internationally so your best bet is probably Amazon.com if you live overseas unless you really want my signature).
Online at Amazon
The book's also on sale at Amazon. If you buy from there, please do use the button below and click the 'Like' button. It really helps me to spread the word.
Already got a copy? Please take 30-seconds to write a review on Amazon.
In the Shops
Finally, you can take the traditional approach and pick up a copy from your local book shop. It's stocked in Waterstones and WHSmiths, for example, and there are signed copies at the Royal Geographical Society, Stanfords and the Paramo Store in London, as well as various shops that I've visited with my pen.
Do you run a shop or know someone that might be interested in stocking my book? Get in touch.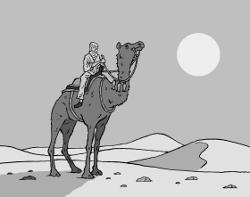 How to Get to the North Pole: and Other Iconic Adventures
Order a signed copy for £10 plus £2 UK postage.