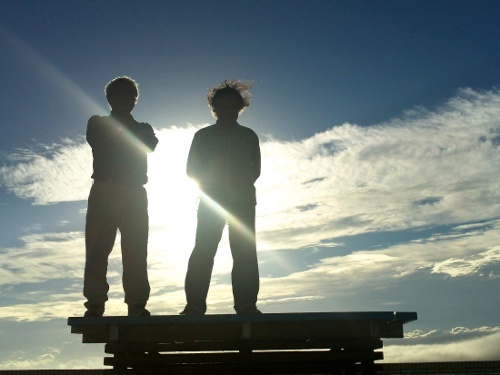 At the end of last month I visited the far eastern Russian island of Sakhalin on a recce for Sarah Outen's London to London: via the World expedition. I also hopped across to Japan too, though unfortunately not on the ferry I had planned to use.
Here is the account I kept whilst out in the field:
Signed up for Aeroflot air miles. If I get enough I think they give me a life jacket.
Camera, mobile, MP3 player, laptop, Kindle… Packing for tomorrow's recce is getting increasingly technological.

At Heathrow airport bound first for Moscow then Yuzno-Sakhalinsk in the far east on a recce for @SarahOuten.

Immigration official holds my passport and shrugs. "Sorry sir, we don't think this looks like you". How do you respond to that?

Arrived at long last on the magical island of Sakhalin.

Ah, how I've missed smoking in public places. Stifling coughs for free wi-fi.

Oh good. The ferry I need to get to Japan stopped running last week.

Oh Sakhalin, do stop raining. I only have so long between errands to dry the single pair of trousers I brought.

"No sleep here". Turfed out of my hotel before sunrise, managed two hours kip in the station before the police moved me on.

Now this is the Russia I know. The one where you wait 2hrs for a meeting with someone who says "Come back later" (and doesn't mean it).

Woke up moments too late to stop my sleep-walking Russian room mate from urinating on the bedside table.

Gritty looking locals drink beers on the main square at 9am listening to Celine Dion blaring from loud speakers.

Hard to say with the meeting conducted in Russian but I think we just got the backing of Sakhalin Government for @SarahOuten's expedition.

Bidding farewell to Sakhalin, bound for Tokyo (via Vladivostok). By plane, sadly, not boat.

Tokyo train station employee doesn't know where Choshi is. Me neither but pretty sure it's coastal if @SarahOuten's gonna start rowing there

Car pulls over next to a very wet looking man and winds its window down: "Mr Tim?". I nod enthusiastically. Not quite "Dr Livingstone…"

Made Choshi alright. Marina, coast guard, weather bureau, customs office, the mayor… and a nice cheap restaurant to boot.

Some wonderful advice from Vladivostok Airlines' guide to visiting Los Angeles…

1. "Obesity in America is the attribute of a lower social class"

2. "Visitors come to Starbucks to sit drinking latte + reading Dostoyevsky"

3. (On swimming in the sea): "Once again this is a behaviour appropriate more for poor people. Decent people have their own pool."

We have an impressive embassy in Tokyo. Felt pretty cool to be invited in for a meeting.

Fourth train lucky. Tokyo subway is as busy as reputed.

My work here in the Far East is done. I'm headed home.