Six years ago, Dan Keeley was diagnosed with bipolar disorder and experienced a dangerous manic episode whilst in Rome.
Six months ago, he went back to Rome to exorcise his demons, which he did in remarkable style by running over one thousand miles back home.
Here's Dan's story…
---
The Next Challenge Grant
Dan's trip was supported by The Next Challenge Grant, an annual bursary for aspiring adventurers.
It's funded by me – Tim Moss – several other adventurers and crowdfunded public donations.
Since 2015 it has supported 50 different expeditions with awards from £50 to £800.
---
Rome to Home: A Mental Adventure
by Dan Keeley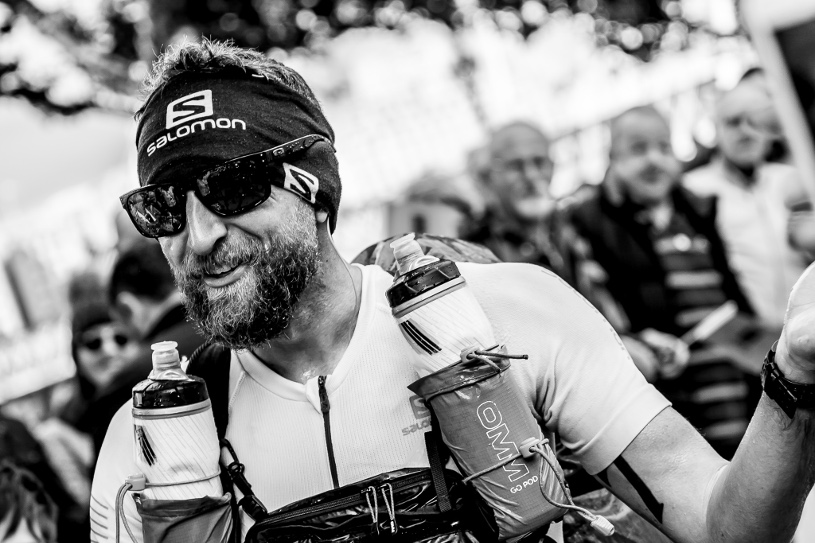 Stick with me Next Challenge Grant Super Fans, this may get emotional.
Six years ago, at the age of 27, I was diagnosed with Bipolar Disorder. I experienced a full-scale manic episode in Italy, one which had me preaching from the middle lane of a major motorway at rush hour.
That was followed by time spent in psychiatric wards and facing the next six months in a crippling state of depression, which had me wanting to take my own life.
My mind took me from having 100% conviction in every atom of my being – believing I had the answers to ease all suffering going on in the world – to feeling like the biggest burden on society and all those around me. I wanted to end it all.
Now, thanks to so much love and support and patience and kindness and a generous little grant from you bunch of rockstars, I'm writing these words six months on from having completing the biggest achievement of my life: I returned to Italy and ran 1,250 miles from 'Rome To Home'.
Gutted you missed the official start of #RomeToHome live from the Colosseum? Well you're in luck. Enjoy! #RomeToHome @theCALMzone x pic.twitter.com/GicoaEP7V7

— Dan Keeley (@IamDanKeeley) August 25, 2017
I ran solo and self-supported, using the journey as a huge platform to share my story and keep more men alive by talking.
Day 4. @IamDanKeeley. License to thrill! Check out the full video over @ https://t.co/z6tDqycF3H. Shout-out to @saxxunderwear! #RomeToHome x pic.twitter.com/JDojkLpdIZ

— Dan Keeley (@IamDanKeeley) August 28, 2017
We did it. The adventure came to life with more colour and beauty than I ever knew could be possible. We did it.
Arriving in Viareggio be like…! With so much love from the coast Dream Team! #RomeToHome #Viareggio #Adventure pic.twitter.com/49e27CSHF1

— Dan Keeley (@IamDanKeeley) September 6, 2017
Pinned to my bed for weeks on end back in 2012, I never could have imagined that five years on I'd be fully alive and living out this adventure of a lifetime.
During the multiple talking therapy sessions during my recovery, I never could have imagined finding my 'why' from everything these experiences taught me, then harnessing these experiences as I left the Colosseum and wound my way up through Tuscany towards the Alps.
We're in good shape Dream Team, we're in good shape x pic.twitter.com/fI1TUqJRt1

— Dan Keeley (@IamDanKeeley) September 11, 2017
Through the three years it took to get my medication right, I never could have imagined the incredible sense of gratitude I'd experience towards every single person who's supported my journey as I reached the top of the Great St Bernard Pass and dropped down towards Lake Geneva.
During those times where I lost all hope for the future, with no sense of self-worth or direction, I never could have imagined how much inner-strength I'd be gifted with and how clear my vision was as I headed towards Paris.
Arriving at the top of the Great St Bernard Pass be like…!! Thank you for your kind & generous donations via https://t.co/jHZwMygzYU x pic.twitter.com/M35hEI8VKW

— Dan Keeley (@IamDanKeeley) September 24, 2017
And through all of this I never could have predicted how overwhelming the welcome home was going to be at the London Eye, 65 days after setting off from Rome, surrounded by 150 of my closest friends and family, caped in the Union Jack, soaked in champagne and celebrating this huge team effort with every single person who connected with my journey and contributed to the £15,000 raised for CALM (the Campaign Against Living Miserably).
To thank you for your support for over 1000 miles, here's something special for you!! Enjoy the full video over @ https://t.co/49AElIRv5q x pic.twitter.com/I7wOVFQmn9

— Dan Keeley (@IamDanKeeley) October 15, 2017
Rome To Home was truly life-changing and hopefully a beacon of hope to anyone who's suffering out there right now, that with the right love & support and a little vulnerability, we can overcome our struggles, together, and channel all our lived experiences towards incredible projects and adventures which not only set our souls on fire but make us all feel fully alive.
And now… I can't wait to see where the adventure takes me next.
WE DID IT!! xxx pic.twitter.com/PNKbQF3bia

— Dan Keeley (@IamDanKeeley) October 29, 2017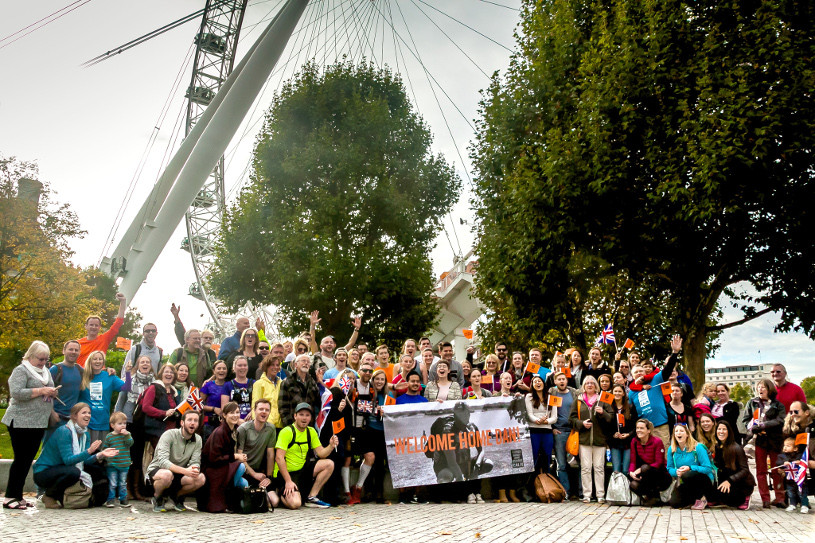 ---
The Next Challenge Grant
Dan received a £100 award and loaned equipment from The Next Challenge Grant.
The money came from me, other adventurers and members of the public.
Do you have an adventure idea that you need help with?
---