Whilst Laura researches trivial matters such as visas and border crossings in preparation for our bike trip this summer, I have been primarily concerned with gloves.
Whether the blame lies with my circulation or just my constitution remains to be determined but, either way, my hands and feet are forever cold in the outdoors and particularly when cycling. I've spent ages trying to find the right combination of layers to protect my digits, especially as we set our sights on Turkey and Iran in the winter.
Thankfully, Sealskinz have agreed to kit us out with lots of warm, waterproof hats, gloves and socks.
This includes Waterproof Cycling Overshoes and…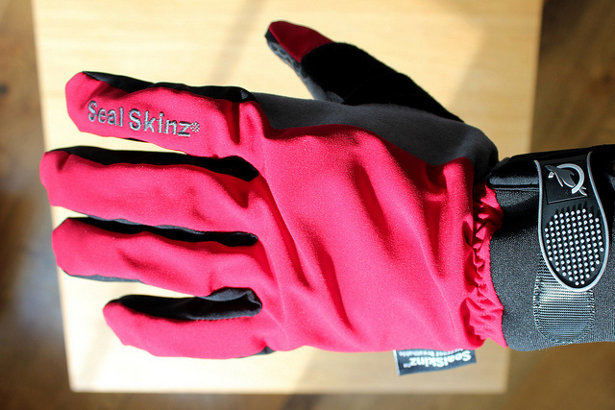 Handlebar "Lobster" Mittens for Laura…
…and Winter Mittens for me
 And finally, some waterproof socks.
There are few more images of Sealskinz and our other sponsored equipment here on Flickr.