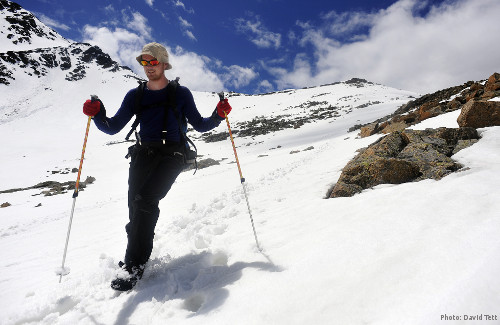 Most expeditions are primarily selfish.
That is no bad thing. It just means that, like many things in life, they tend to be done because someone wants to do them. Watching a DVD, going for a run, taking a holiday or eating a slice of cake would probably all get the same label.
That is not to say that they aren't sometimes gruelling nor oftentimes of personal benefit. It is also not to say that they don't sometimes bring about good: money raised for charity, scientific knowledge furthered, causes benefited.
But, for the most part, you are probably going on a expedition because you want to and I think that's an important point to remember. Don't kid yourself into thinking that your cause is noble unless it truly is.
You may be raising for charity and you may be talking in schools, and good on you for doing that, but that does not automatically elevate you or your expedition to higher moral ground.
Rather than striving for altruism, however, I would simply aim for honesty.
Expeditions can be fantastic in and of themselves, and the only people you have to justify that to is yourself and those you care about. If you also want to use such a project for the benefit of a greater good then go for it, but don't fall foul of self-righteousness and mistake that as a replacement for the underlying motive (you just fancy going on a big adventure).