We have now been on the road for six months. Here is a little snapshot of the journey so far:
Distance cycled: 5,000 miles
Money spent on the road: £1,625 each
Countries visited: 14
Police escorts given: 1
Times stopped by the police/military: 15 (all Iran, all involving the question 'what football team do you support?')
Times fallen off (Tim): 5
Times fallen off (Laura): 1 (ice)
Best food eaten: Georgian acharuli khachapouri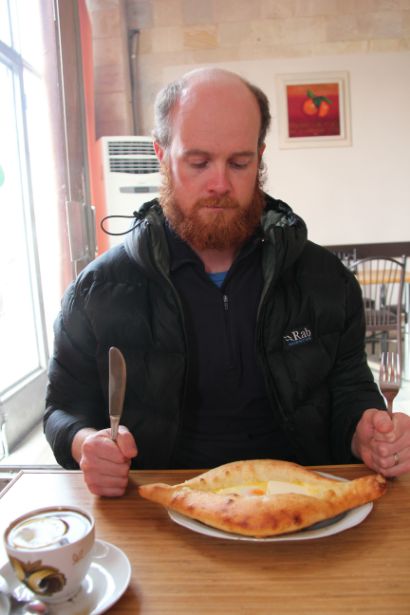 Worst food eaten: dried cat meat (Slovenia, accidentally. Delicious until we found out what it was)
Beard shaved (Tim): 0 times
Legs shaved: (Laura): 2 times (my two sisters will be deeply unimpressed)
Favourite quote (from serious young man):
I find Alex Ferguson very attractive. I love her.
Best campsite: Slovenian hill top
Worst campsite: mosquito ridden, rabid dog threatened, killer gypsy infested, blue barrel barricaded, hot and sweaty, fast food shop's back yard outside Thessalonika
Best roadside gift: a child
Most inconvenient roadside gift: 3 huge bags of satsumas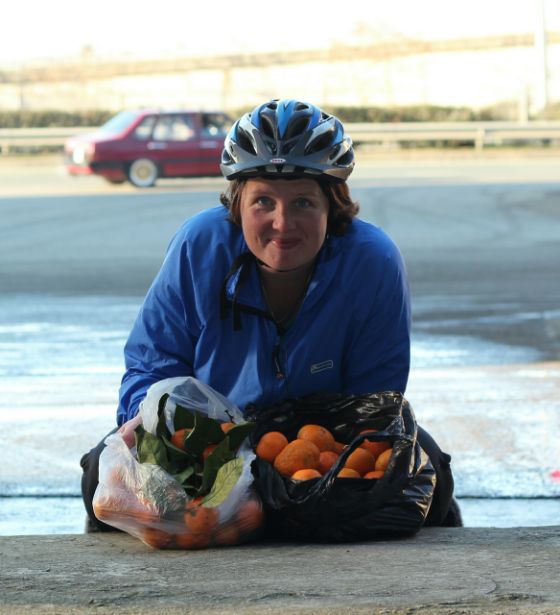 Most random gift: lacy leopard print knickers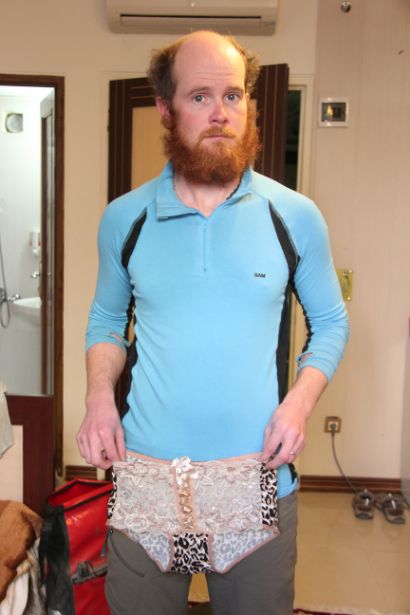 Amount raised for our charity JDRF: £367
This is not very good. Come on people, we cycled through WINTER and it was FREEZING. Here's a photographic reminder: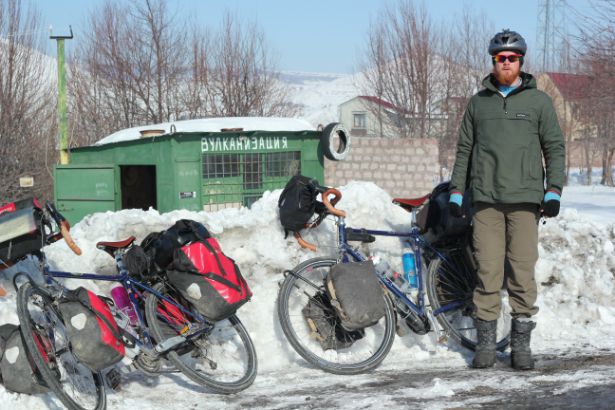 Please help us reach our target and donate to JDRF here, they are a really fab charity. Thanks to those people who have already given.
Number of anti-USA protests accidentally attended: 1