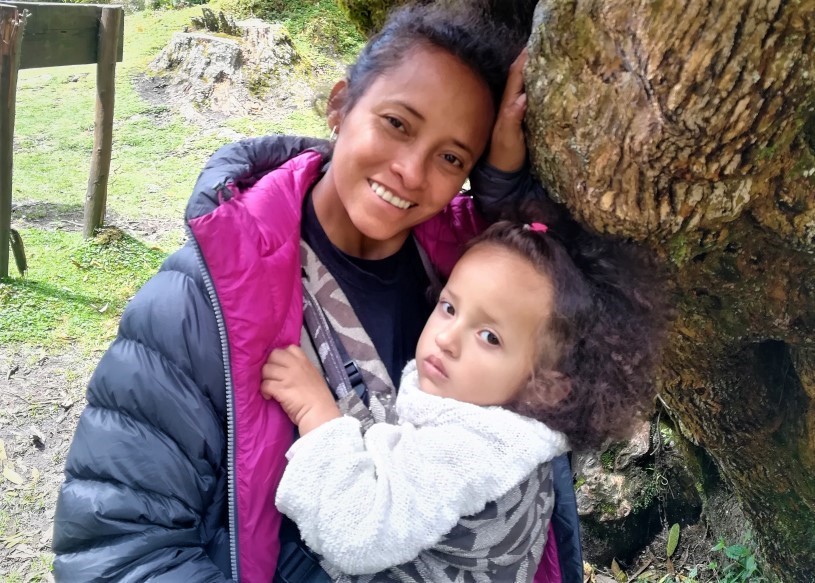 Marjorie Armijos won a Next Challenge Grant back in 2019. Originally from Ecuador, she moved to the UK a couple of years ago and applied for the grant as an excuse to explore her new local area of Staffordshire, planning to walk all 99 miles of the Staffordshire Way with her two year old daughter, Amber. This is her trip report.
The Next Challenge Grant is a crowd-funded adventure grant which has supported over 70 adventures since it was founded in 2015. Applications for 2023 are now closed, but you can read about past winners and donate here.
---
Walking the Staffordshire Way – with a toddler
by Marjorie Armijos
So, a while ago Tim offered me £100 for winning the Next Challenge Grant – to walk the Staffordshire Way with my daughter Amber who at the time was 2 years old – I knew she was a good walker but not to walk the whole 99 miles(!) of the Staffordshire Way. Or was she?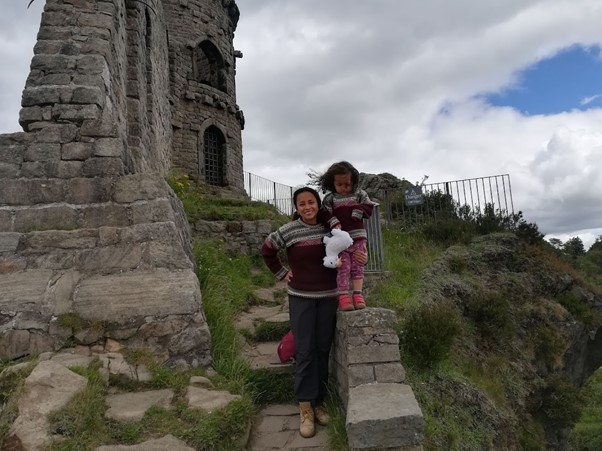 We set off with good energy, plenty water, and a lot of chocolates (or my daughter's fuel, as I call it) on a beautiful sunny day from Mow Cop – which is the border of Staffordshire and Cheshire, north of Stoke on Trent – we took our official start of the adventure picture and off we went. Well, that is what I thought but after a few minutes of not really knowing which one was the path, not finding any signposting and no idea of where to go. Perhaps, this is a good time to let people know that I am not a good map reader, however after a few chats with nice dog walkers we were in the right path once again.
From Mow Cop, It was so lovely to walk with my daughter hand by hand singing and chatting, looking at the beautiful landscape and every rock, every flower that crossed our path, seeing how strong my little one is. The plan was to walk as much as we could, we have our homemade lunch so we could take a long break and certainly a boost to keep walking again.
Once I could not persuade Amber to walk a bit longer, I already had decided to call a taxi however finding out that waiting 3 hours for one to picked us up was not my forte. I stupidly or you may say bravely decided to walk all the way back to my car, carrying Amber on my back with everything else falling from my arms. We managed it :)The Cloud, next day we continue with our walk after parking on the road of a quiet neighbourhood. We did exactly the same, we brough with us a lot of food, water, chocolates and snacks, we walk slowly, we enjoyed the lovely sunny day and the beautiful English countryside. We summit The Cloud – a steep hill of 343 metres high with gorgeous view of the Peak District and the whole county which is on the path of the Staffordshire Way. Well, we did almost the same except that this time I booked a taxi in advance to pick us up from the area, you see I learned something there from previous experience.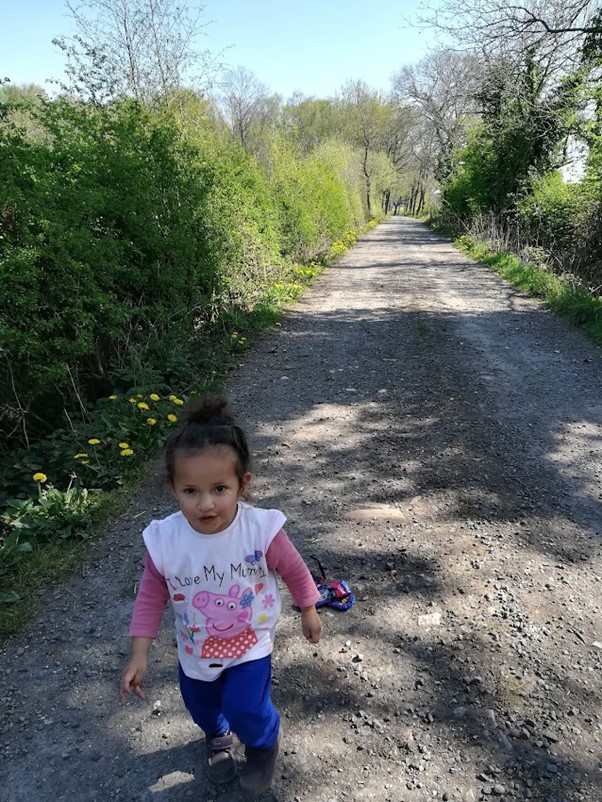 From Rudyard Lake, we set off early, find a good spot to leave the car for the day and have a friend picking us up from the end of our walk. I did have to persuade Amber with a lot of sweets and chocolates to walk this time, I believe she was tired as she has been going more days to nursery. We managed to walk for about 5/6 miles and reach the Caldon canal near Cheddleton – I love canal walks they are easy and spectacular.
Unfortunately, we had to stop our Staffordshire Way adventure walk, I had to deal with a personal situation who affected both of us. However, after a few emails from Tim, we decided to go again, as a result over a year passed by before Amber and I could continue with our challenge.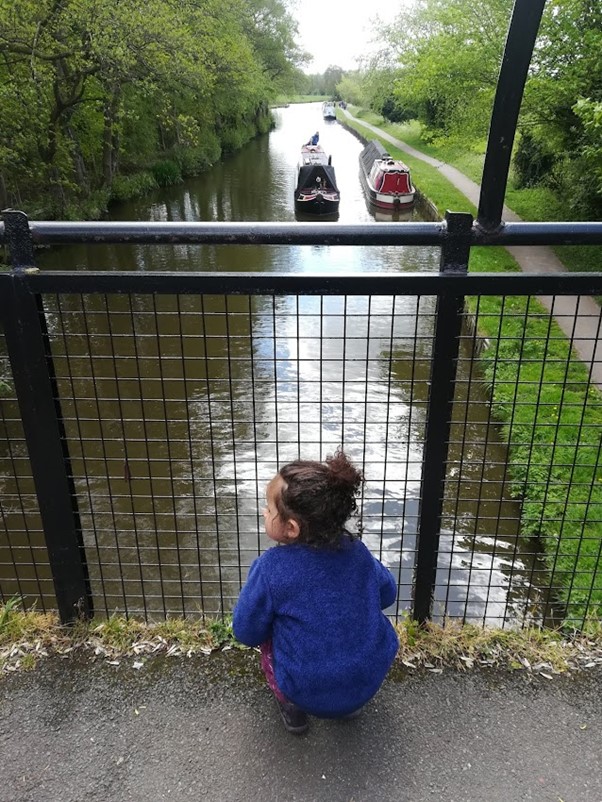 Starting at Cheddleton, this time Amber was 4 years old, so she could walk longer without stopping for every rock in our path and I was wiser :). During the time I was not walking the Staffordshire Way, I found a group of volunteers from the CPRE who planned on signposting the Staffordshire Way and opened the path, thank God they did as it was much easier to follow. But I also had a great helper and map reader who came with us for the rest of the Staffordshire Way walk. We were prepared for rain and for sun as we walk in all weathers, and I learned how much I could push Amber to walk without upsetting her too much.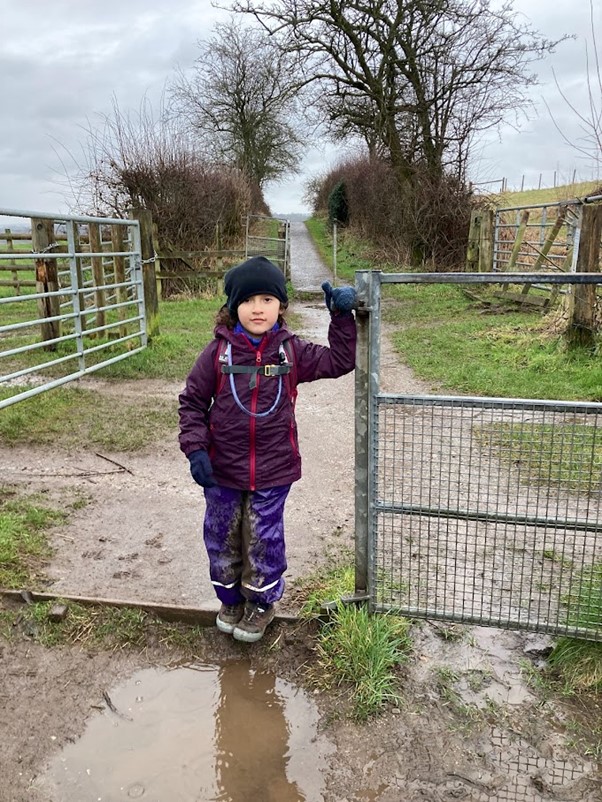 The consecutive miles go easier as we all got stronger and stronger, and the planning was easy too as we kept parking at both ends but harder at the same time as we have a goal to accomplish.
Most of the way was beautiful, like walking on the Trent and Mersey Canal and by Shugborough Estate – we could see the Hall – stunning house and where the old Essex Bridge is. We walk some part of Cannock Chase we haven't walk before following the Staff Way, we live close by, so we spend a lot of our time in the chase and was nice to see the part we usually do not go to. And last Kinver at the south border of Staffordshire; Kinver Edge has those amazing sandstone houses, tons of history and a spectacular view. Then there were some parts where we needed to walk by the road with not footpath and not pedestrians crossing on big rapid roads, sadly.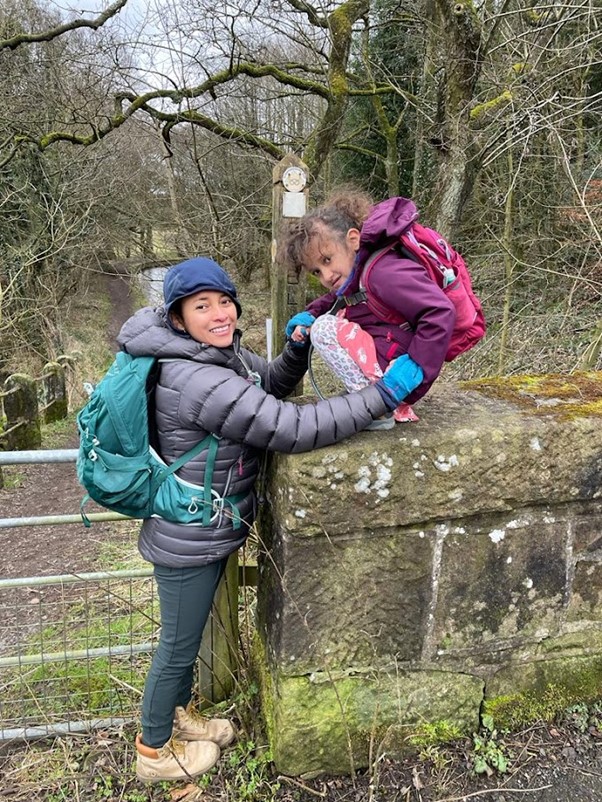 Well, that was the end of our adventure, and I am extremely happy we got to achieve the 99-miles of the Staffordshire Way. I would do it again and I encourage others to go for it too, be it this adventure or another no matter small or big.
I must say thank you to Tim for his patience and for give me the opportunity even after I stop and to Lewis for his map reading knowledge and good company :).