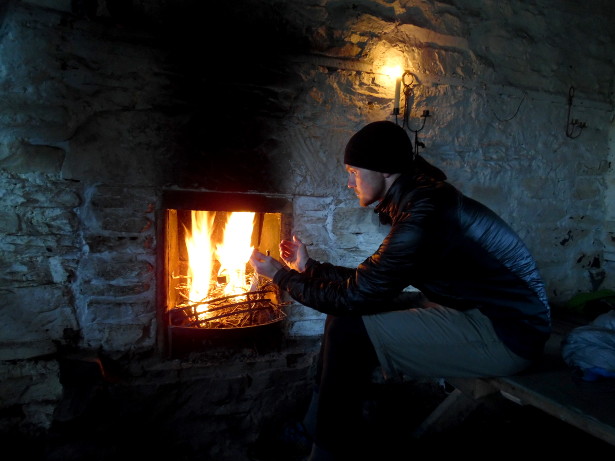 I get emails from people asking for help with something adventure related all the time. It's one of the best things about running this website.
I'm often struck by the breadth of topics that get covered and a cursory look back through some of the messages I've received this year really highlights that.
Here's a sample of things that people have emailed me about in 2016:
I want to take my Staffordshire Bull Terrier on an adventure survival course in Greenland. Can you help?
Advice on starting an expedition business for busy mums
Would you be able to tell me the internal diameter and height of the 3L and 1.8L Primus Eta cooking pots?
Why not embark on a "career" as a FREEGAN adventurer?
What's the best stove for "vol-bivouacing"? (Which, it turns out, is overnight camping with a paraglider)
Is the lighter fuel in Hong Kong safe to use in a camping stove?
I'm a 49-year-old Mongolian woman who wants climb Everest…
Promoting hammocks made by disabled Nicaraguans
Does the Primus Omnifuel stove take green bio-ethanol fuel?
Do you know anyone that provides cancellation insurance for Antarctica?
Do you want to appear on an ITV programme where couples show other couples the kind of holidays they go on?
Will you loan me £4,280 so I can finish my cycling trip across Africa?
Would you be interested in the world's first contactless bike charger?
I'm a South Korean planning a 4-month marmot research project in Colarado…
Can you help with taking 51 Iranian managers to the North Pole?
Can you recommend any good camping spots in the south of England?
Am I the first person to travel from the northernmost point of Wales to the southernmost by kayak and running?
Offered 33% commission if I help fundraise for a charity bike ride
Am I currently under contract with any other TV production companies?
Can I help with connections to Spencer's? (Later clarified as auto-corrected "sponsors")
I met a boy in a youth hostel in Europe and he wants me to go with him to Everest Base Camp. Should I?
Can you recommend a freestanding hooped bivvy that will fit on top of a cotbed?
How to get into the adventure film industry
How should I approach someone to ask if they'd guide me across a desert?
I'm 187cm tall. What size Ridgeback Panorama bike frame and handlebar stem should I get?
Do you have any recommendations for quiet areas with unclimbed peaks in Kyrgyzstan?
We are a London-based company that sells protein bars made from insects…
Are you available to project manage my expedition across the Taklamakan desert?
Can you recommend insurance for an over-65 whose had a heart transplant and wants to climb Chimborazo?
Could you help project manage an attempt on the first solo female pacific rowing crossing?
Can you recommend anywhere for hiking around Jebel Shams, Nizwa, Bahla and Al Hamra in Oman and whether we'll be OK in a 2WD?
How do you recommend cycle touring as cheaply as possible?
Do you have any recommendations for quiet areas with unclimbed peaks in the Altai?
Roughly how many meals can you get out of one 200g butane/propane gas canister?
If you'd like help with an expedition then do have a look at my Expedition Resources or get in touch.