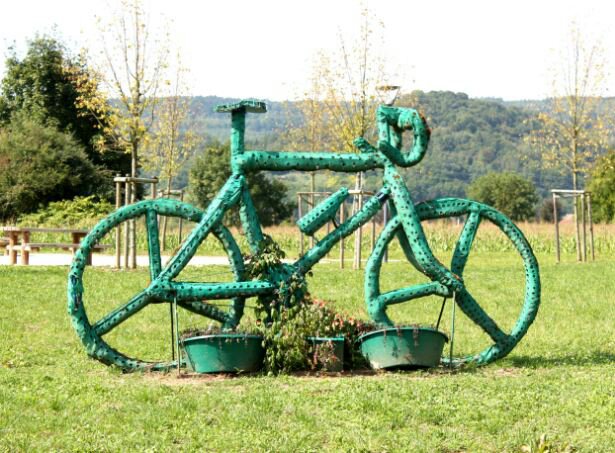 We have been cycling for just a couple of weeks and, of course, the people we meet along the way ask us where we are headed.
In the first week, joined by friends who were pedalling with us to Paris, following the Avenue Verte cycle route which carries hundreds, if not thousands, from British capital to French, it was as easy as not to say that we were cycling to Paris.
Now, just the two of us, when asked, we usually just say the name of the next town, where we headed that night or, if we're feeling bold, the next country (i.e. Switzerland).
To make so bold a claim as to say that we are cycling thousands of miles across dozens of countries, continents even, through mountains and deserts and summer and winter, after having only pedalled through France for a few days seems audacious to the point of ridiculousness.
How could we think that? How can we know that we are capable of such an endeavour? How dare we make such an outlandish claim?
No, we are not cycling to Australia. We are cycling to the next town, the next country, the next sunset, the next snack stop. That, and nothing more.
However, should we find ourselves in 12 months' time, riding along side by side, lost in conversation about nothing and everything, as we have been most days, and should one of us glance at our odometer and receive a five figure response, run our finger across the map mounted on our handlebars and realise that the next town on the road ahead goes by the name of Melbourne, well, then we might just be so bold as to say that, yes, we are indeed cycling to Australia.