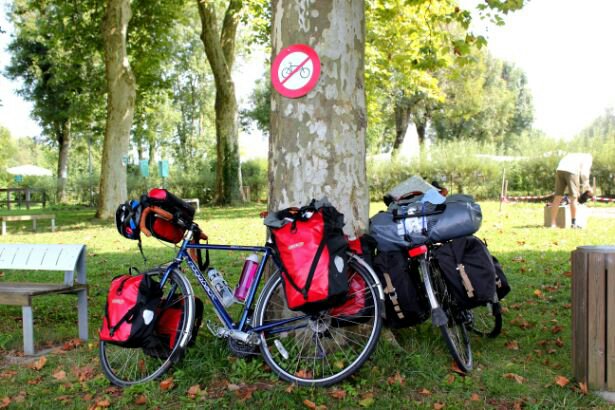 After a pleasant week's pedalling south east from Paris, we have reached Switzerland via a 200yd stretch of Germany.
We followed the wonderful EuroVelo 6 cycle route for much of the way – traffic free, smooth ground, flat following a river and railway line, and with regular picnic benches which make all the difference at the end of the day. We've wild camped every night although it's never been particularly wild.
We've just had a "rest day" in Basel/Bale, a city that spans three countries. It's largely involved rushing around town on errands – finding gas for the stove, getting wifi access, receiving more vaccination jabs and doing washing – but at least it was a day off for the knees (save for the 15km to, from and around town).
And next? Les Alpes.
We're following another EuroVelo route although we expect it to be largely on roads so not quite as luxurious. As you read this we will be approaching our first alpine pass at 600-metres on our way to Aarau then on Friday and Saturday we have the big one: 2,100m up past Andermatt.
Wish us luck!