A brand new 6km accessible trail has just opened on the west side of Windermere. Laura and our three sons went to explore…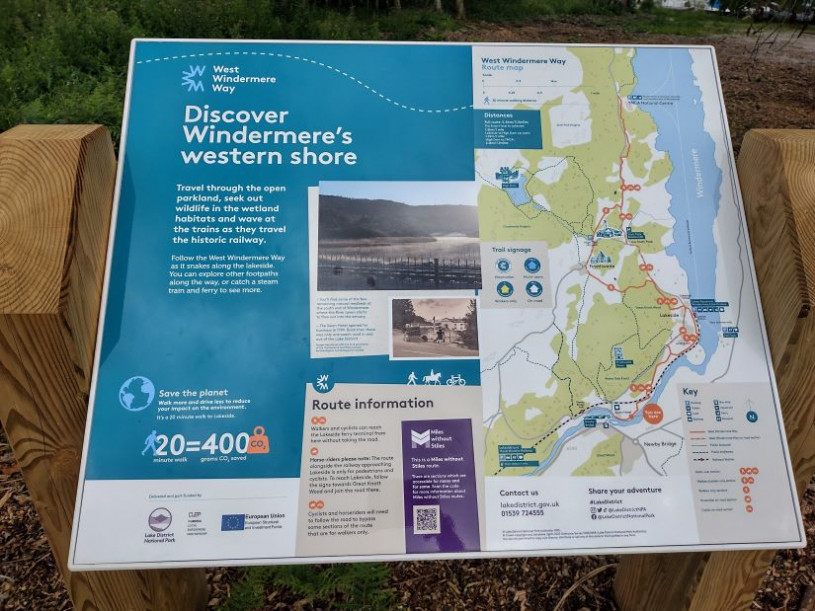 What is the West Windermere Way?
The West Windermere Way is a 6km* accessible route, from Newby Bridge at the southern tip up to Lakeside YMCA. The first section up to Lakeside opened in spring 2023, with the extension to Lakeside YMCA opening in July 2023.
The plan is for the trail to eventually extend up to Ferry Nab, where it will connect with the existing trail to Wray Castle, meaning it will possible to travel up the entire length of Windermere on virtually all traffic-free paths. This will be fantastic when it is completed, especially as it is possible to connect with public transport at both ends and at various mid-points.
It's actually surprising difficult to find off-road routes of a decent length, suitable for buggies and cycling children, so we've been pretty excited about this project. We're already big fans of the 'Miles Without Stiles' initiative from the Lake District National Park, which lists 51 accessible routes across the National Park, and this new route is the latest addition to that list.
*NB it's 6km each way, although this can be made shorter if you take the diversion along the road intended for cyclists and horse riders between The Knoll and High Stott Park/Black Hole Wood.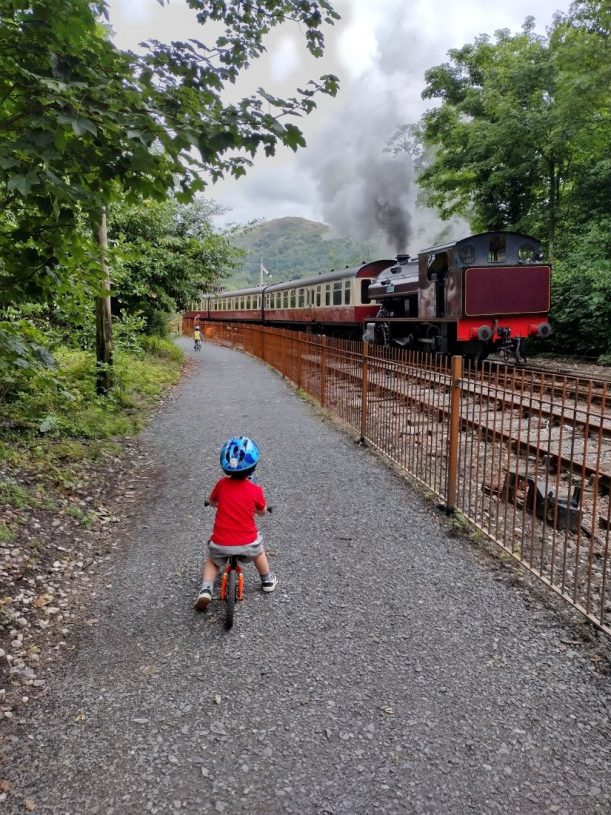 Can you do the West Windermere Way with a buggy or pram?
YES! We walked the entire way from Newby Bridge to Lakeside YMCA with our off-road trailer, a double Thule Chariot. We walked northwards taking the footpath option and came back via the road option. Both were easy enough with the buggy. However, note there is no pavement on the road, although it is relatively quiet. If we didn't have the bikes with us and weren't pushed for time, we would have taken the footpath option back too.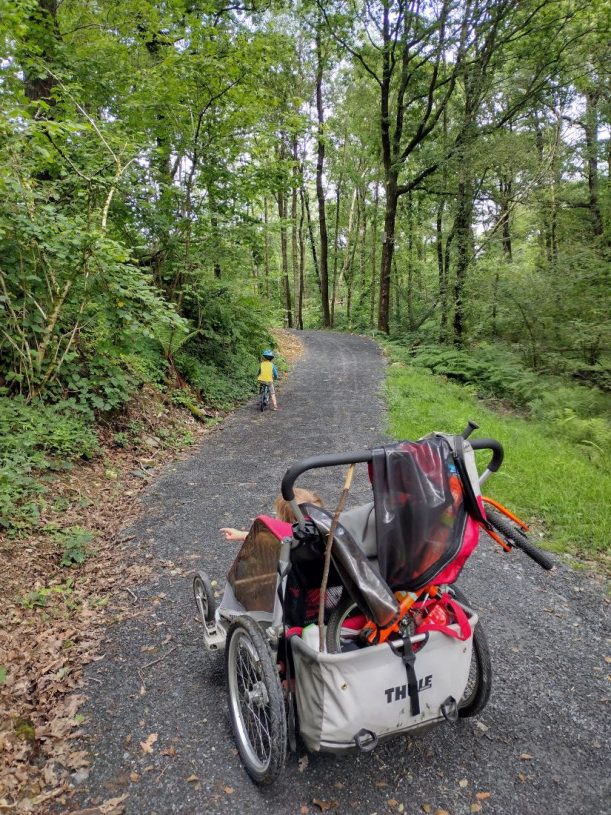 What's the route like?
The majority of the route follows gravel-topped wide paths. Our children aren't particularly comfortable cycling off-road (the smoother the better), but managed it fine. There were no stiles on the route.
There are plenty of refreshment options, including The Swan at Newby Bridge, the cafe and ice cream shop at the Lakeside ferry stop and a cafe at Lakeside YMCA (which does excellent cakes).
It is great for kids, with loads of interesting things to stop and look at, from steam trains and boats to money trees. The easiest place to access the lake for paddling is at Lakeside YMCA. Stand-up paddle boards can be rented at Newby Bridge and at Lakeside YMCA.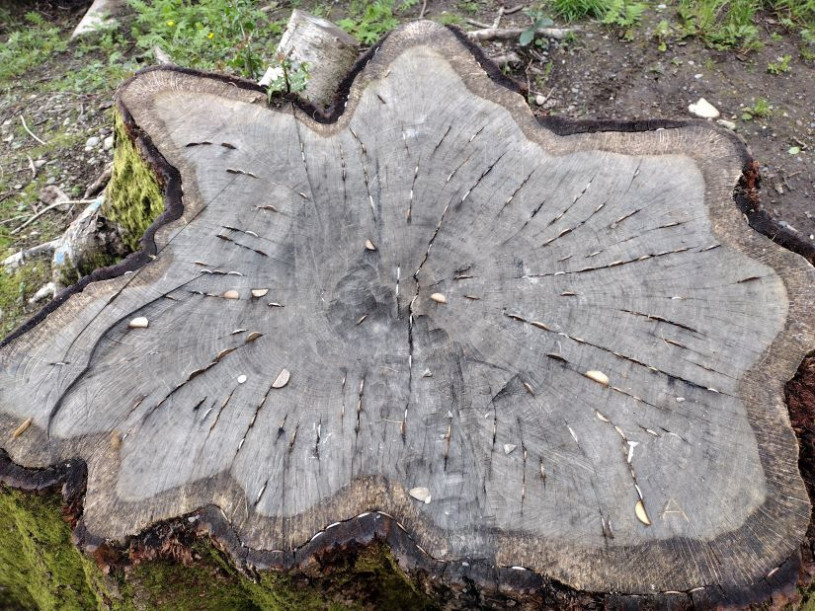 The first mile follows the Lakeside & Haverthwaite railway line, with steam trains regularly passing by.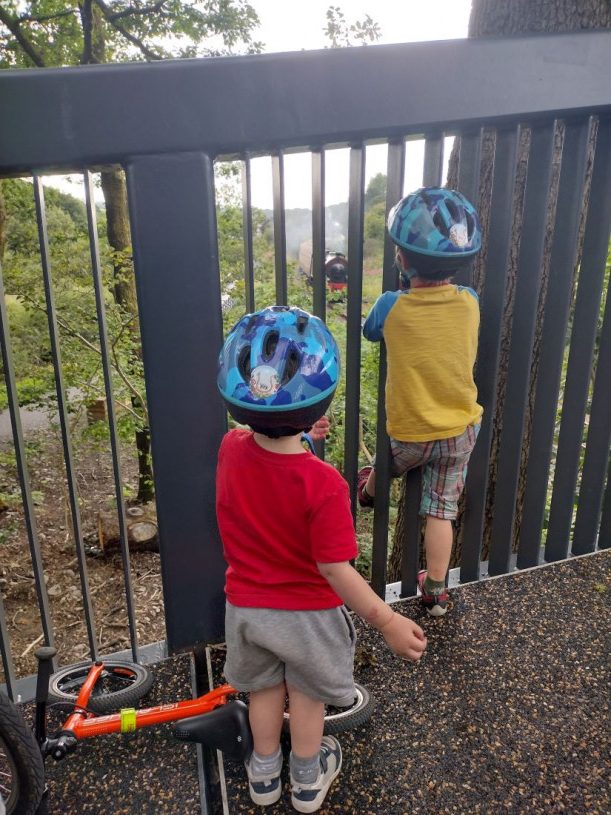 Is it easy to navigate?
Sort of! OS Maps haven't yet caught up with the new paths, so can't yet be used to accurately follow the entire route. Although much of the route is well signposted, there are a couple of tricky bits, particularly in Great Knott Wood and just before you join the road at High Stott Park.
Parking / public transport?
Parking is available at The Swan at Newby Bridge, although charges are eye-watering (£8 for 2 hours, £15 for 4 hours or £30 for six hours). We parked in a lay-by just opposite The Swan, for free, but we did arrive early. You can park at Lakeside, a mile north of Newby Bridge, for less.
The X6 bus is a regular service between Kendal and Ulverston which stops at Newby Bridge. You can also catch the steam train from Haverthwaite to Lakeside or the ferry to Lakeside.
Convinced you?
This is a brilliant route and will no doubt become a regular trip for us. Thanks to all those who have worked to develop it.
You can find out more about the West Windermere Way on the Lake District National Park's website.