I am delighted to announce the winners of the 2019 Next Challenge Grant.
There are 11 fantastic adventure ideas ranging from prison island "swimming escapes" and fat-biking across a frozen plateau, to crossing a mountain range in northeastern Russia and walking the Staffordshire Way with a baby.
The Next Challenge Grant would not be possible without the support of the following people:
The 51 members of the public who donated
A big thank you to all of you.
Here are the wonderful trips you are supporting this year:
---
Swimming escapes from the UK's three prison islands
Mark Holmes – £300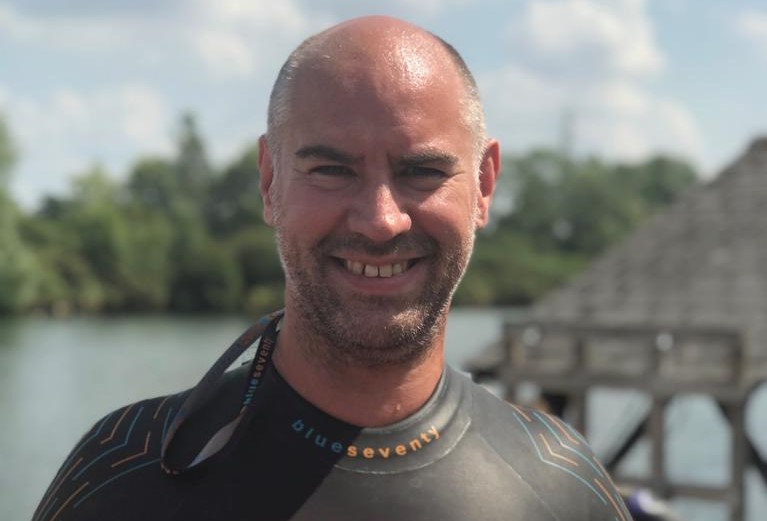 British, 40 from Buckinghamshire
Founder of Tech company
A big thank you to Tim and everyone that has supported The Next Challenge Grant!
I have always dreamed of taking on an adventure but always put it off because of work and other commitments. This grant allows me to make that dream a reality.
I have been obsessed with prison island swims (where swimmers swim between famed prison islands and the shorelines or mainlands nearby) ever since I read about Alcatraz as a kid. I recently found out about 3 prison islands here in the UK: Spitbank Fort, Drakes Island and Spike Island.
My plan is to 'break' from these 3 prison islands over the course of a weekend.
I will also be raising funds for, and awareness of, drowning prevention.
The money from the grant will go towards the cost of hiring a support crew.
Running across every UK National Park
Mike Creighton – £200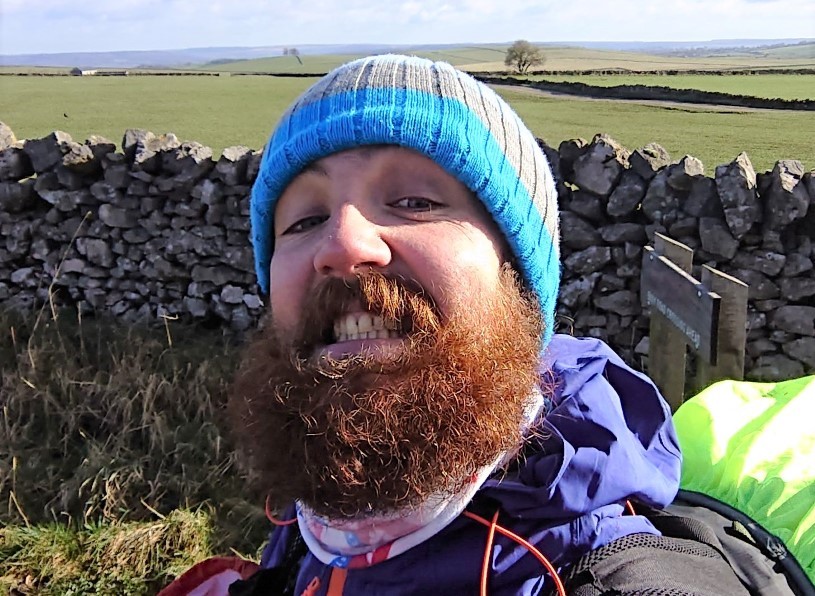 Mike Creighton from the Midlands (aka beardedbimbler)
It's brilliant news to hear I've been selected, the extra funding will help the project to run that little more smoothly.
In 2019 I am running across every UK national park, a true traverse from boundary to boundary across some of our most beautiful and challenging terrain, all this and I will be carrying everything I need to keep me going, from food to tent and unsupported.
Over 1000 miles of foot time and a total ascent akin to climbing Everest 4 times over the whole project.
This challenge hopes to raise awareness and funds for two special charities:
Edwards Trust, supporting children who have been bereaved and those about to bereaved.
Peak District Mountain Rescue team who provide life saving rescue and support in the rugged Peaks, they do this for free and give up their time and families to help others.
Paddleboarding the longest lakes in England, Scotland and Wales
Jo Laird – £200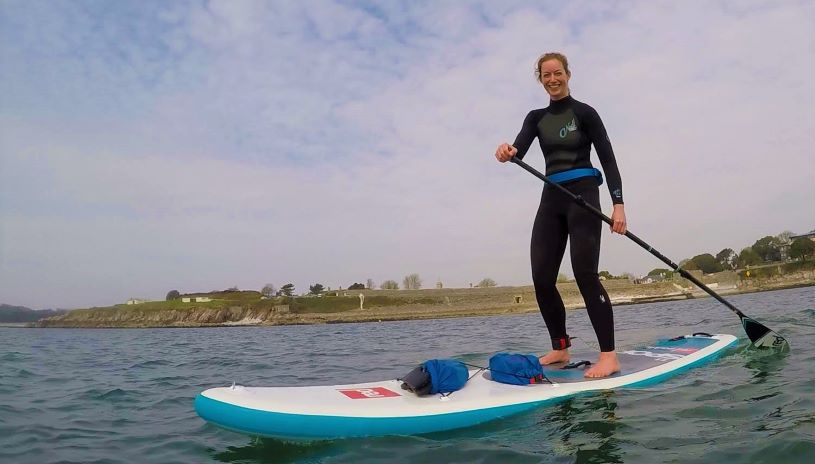 Jo Laird, 33, Military medic, Devon.
3 Lakes and a SUP: paddling the longest lakes in Wales, England and Scotland
In August 2019 I will be stand-up paddleboarding on the longest lakes in Wales, England and Scotland and camping in between. These are Llyn Tegid (Lake Bala), Windermere and Loch Awe and the proposed route is a total of 43 miles.
Thank you so much to The Next Challenge Grant which has helped make this adventure possible!
Walking across the Kolyma mountain range of Northeastern Russia
Wyatt Stevens & Tully Henke – £200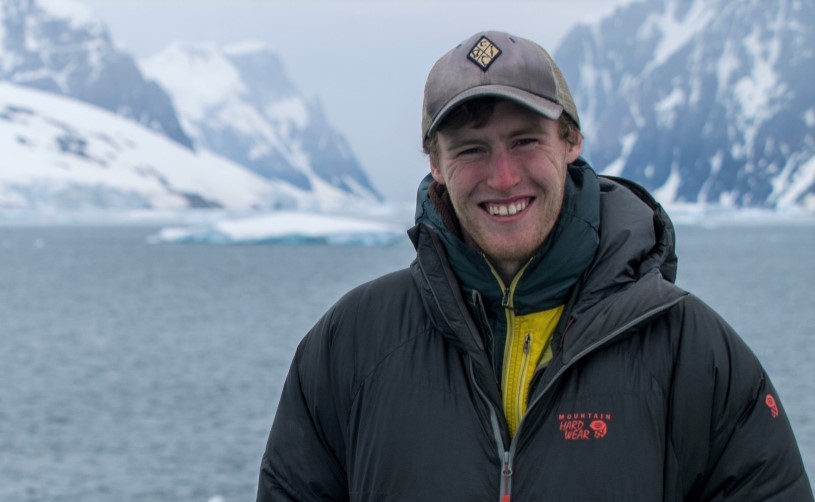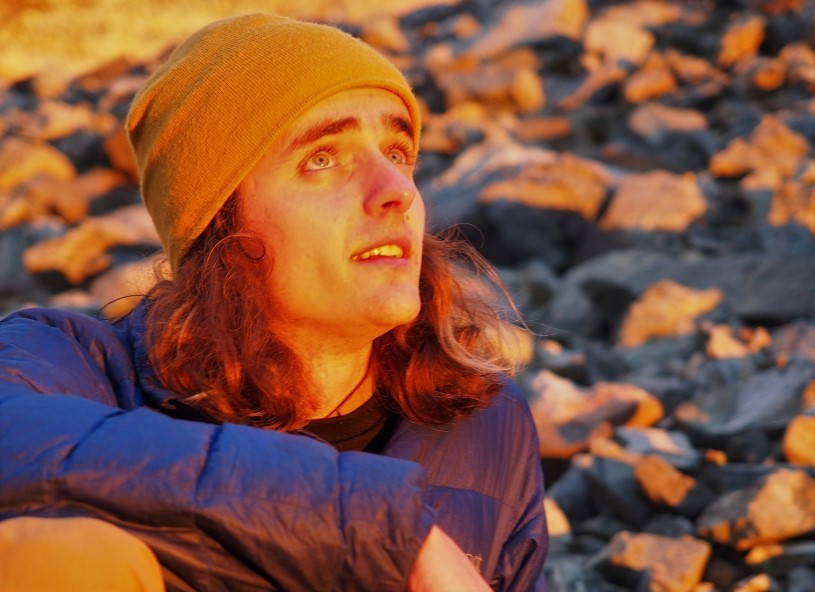 Wyatt Stevens: 22, photographer/outdoor-educator (Bozeman, MT, USA)
Tully Henke: 22, adventurer/vagabond, (Fort Collins, CO, USA)
We are two outdoor-loving individuals with a habit of dreaming up far-fetched expeditions in remote corners of the world. Our goal this summer is to backpack across the remote northern mountain ranges of the Chukotka Autonomous Okrug in far Northeastern Russia.
We will spend between 70-90 days traveling through the tundra on foot, covering ~700 miles and using photography as a means of telling stories of the landscapes, people and wildlife we encounter along the way. If you're interested, follow along on our website and blog: www.summerinchukotka.com
We are very grateful to have received support from the Next Challenge Grant – it will go a long way towards keeping us happy and healthy on the journey ahead!
Running the Trans-Labrador Highway
Valerie Rachel – £200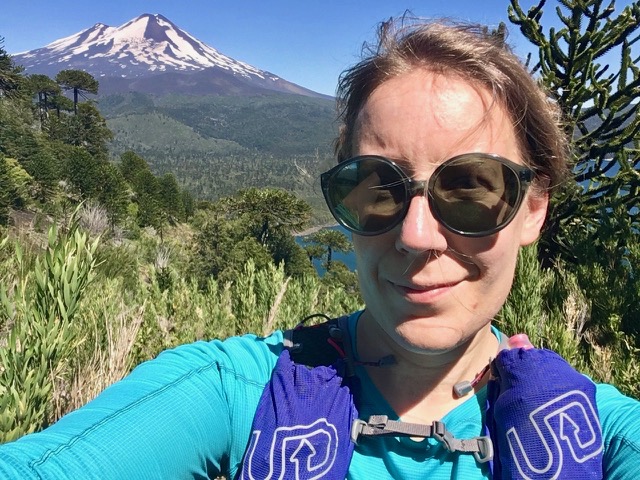 Valerie Rachel, 36-year-old teacher from the United States
In August 2019, I'll be running several hundred miles of the Trans-Labrador Highway in order to complete a border-to-border crossing of Labrador, Canada, from west to east. Only partially paved and fairly new as a connector through the heart of Labrador, this highway is one of the most remote in North America and requires the use of a satellite telephone on loan from the Canadian government, as mobile service is nonexistent. With a trusty running stroller, a tent, and a few weeks' worth of calories, I hope to see the Big Land in a whole new way.
Many thanks to Tim for running the Next Challenge Grant! Without it, the idea of a wilderness run would have remained a foggy dream in the back of my brain rather than a reality.
Fat biking the Hardangervidda
Mark Liney – £200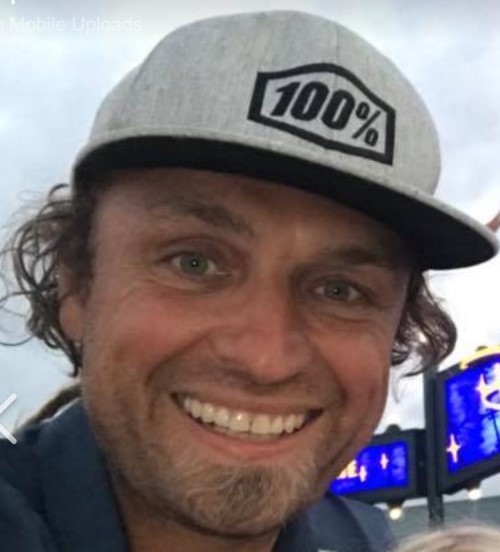 Im Mark Liney , 43 years old living in the Lincolnshire Wolds and working in the woodworking industry
The plan is to Cross the Hardangervidda high altitude Snow plateau in Norway by Fat-Bike in the Winter. Whilst there is no documented evidence this has been done before by bike, I am confident this can be achieved in approx. 1 week using the fatbike and for very little money relative to other "polar style" trips, setting up camp in the snow each evening along the way. With road networks only around the perimeter the plan is to start in the North and head South
---
Walking around Scotland with a pack pony
Sue Manning – £100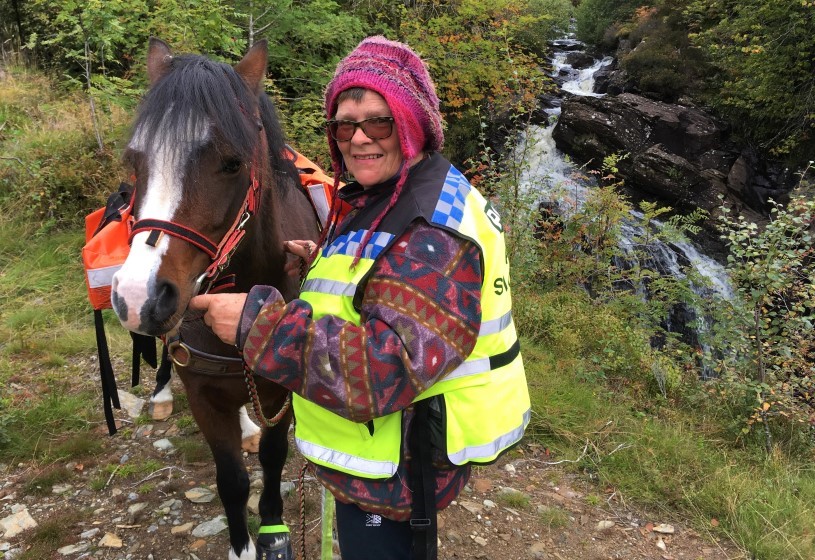 This is really exciting, I've actually got to do it now!
Sue Manning age 65, architect, Loch Tay Perthshire
My plan is to walk from home with Kirsty the pack pony, and explore some of the hills and mountains close to where I live, camping or staying in huts and bothies at night.
I will be inviting friends and family to join me along the way, and I want to show that its possible to have an adventure at any age, travelling slowly and without going too far from home.
Thanks again, it's going to be great!
Running the Thames Path
Ruth Thomas – £100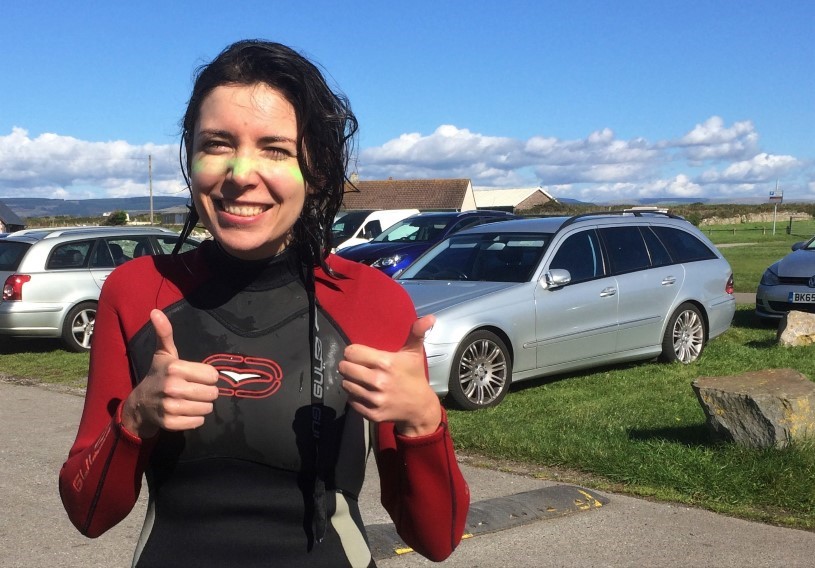 Ruth, 32, arts professional, from Wales but now living in Oxford
In August 2019 I will be running and bivouacking over 100 miles in 7 days, following the Thames Path from the (Old) Ashmolean in Oxford to the Old Royal Naval College in London, fundraising for both the Ashmolean Museum and ORNC along the way.
Thank you so much for providing me with the opportunity to undertake my own mini adventure!
Walking the Staffordshire Way with a baby
Marjorie Armijos – £100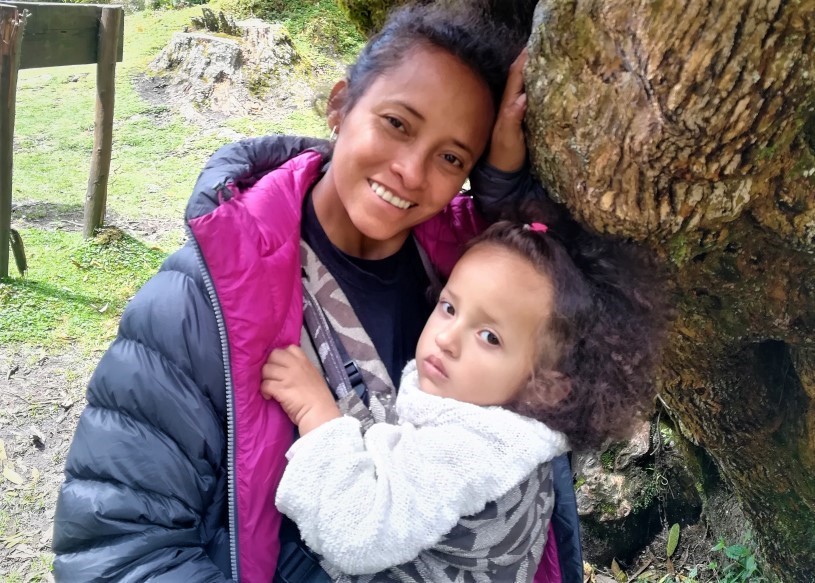 OMG I am so happy I have never won anything this big before.
Marjorie (37) from Ecuador. 2 years ago moved to Staffordshire where we had Amber (22 months old)
I am an IT Admin and a stay at home mum looking after/teaching my daughter. As I don't know this beautiful part of England too well, I decided that hiking The Staffordshire Way (92 miles) with my 22-month old daughter is the best way to discover and get to know my surroundings! It will offer a nice challenge to talk about later in life :)
So the plan is to hike the 92 miles in one week. Amber will be carried by mum but she will also walk some of the trail with her own two little legs if not all hehe (joking or not ;). We will camp close to the path so we are ready to start earlier next day but also because we love camping.
But the main reason of hiking and camping The Staffordshire Way is to enjoy nature, spend quality time with my daughter and checking out the gorgeous area. We cant wait to start!
When I read Tim's email, congratulating me for getting The Next Challenge Grand I couldn't believe it. I was over the moon. I usually never win anything and getting this grant makes me feel so special and of course made me think OMG now we actually have to go out and hike 92 miles hehe. Thank you so much for sponsoring our adventure we are so so excited.
Circumnavigating Northumberland in 80 hours – £100
David Wilson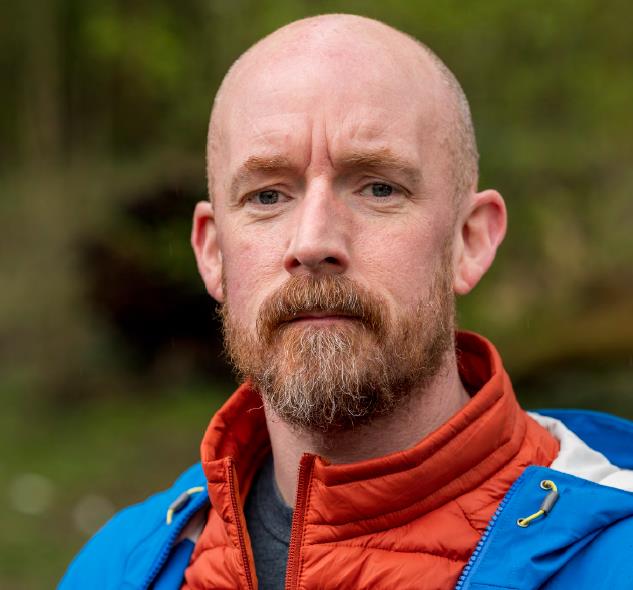 Dave Wilson, 40, from Northumberland. Founder of Northumberland 300, a project .
This year I plan to circumnavigate my home county of Northumberland, a distance of 450km. The trip will not only be a big physical and mental challenge (as I aim to complete the journey in 80 hours), it will also lay the foundation to creating the county's longest walking trail.
The support of grants like this are critical to not only get the financial side of challenges off the ground, but also to gain support towards your ambitions from your peers. Big thanks to The Next Challenge Grant.
Teenager walking from the Lakes to the Dales
Natalie Insall – £50 plus £150's kit from Ghyllside Cycles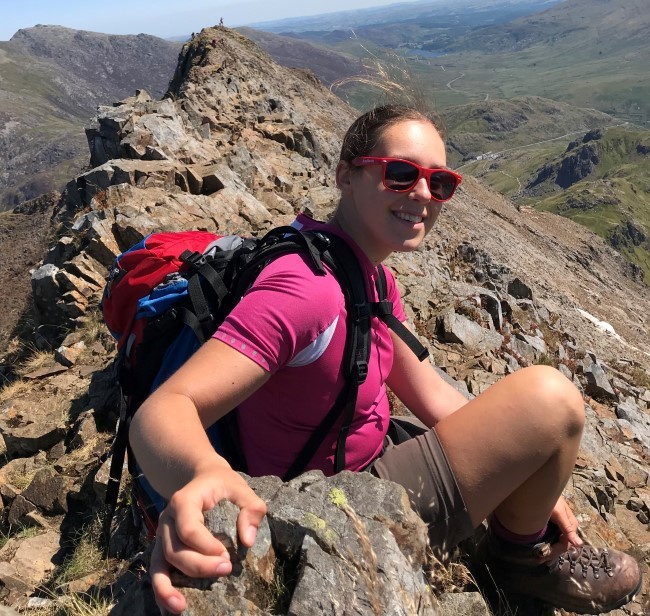 My name is Natalie and I am an 18 year old A-Level student from Gloucestershire. In the summer I will be walking from Eskdale in the Lake District to the Yorkshire Three Peaks whilst wild camping in order to consolidate my expedition skills and to complete the Three Peaks, as well as have a great time.
I am delighted to have been chosen for this grant because it means that my adventure is becoming much more real! Thank you to everyone who has donated!
Thank you so much for this opportunity!